MultiSafepay for platforms
Accept payments through our ever-evolving range of solutions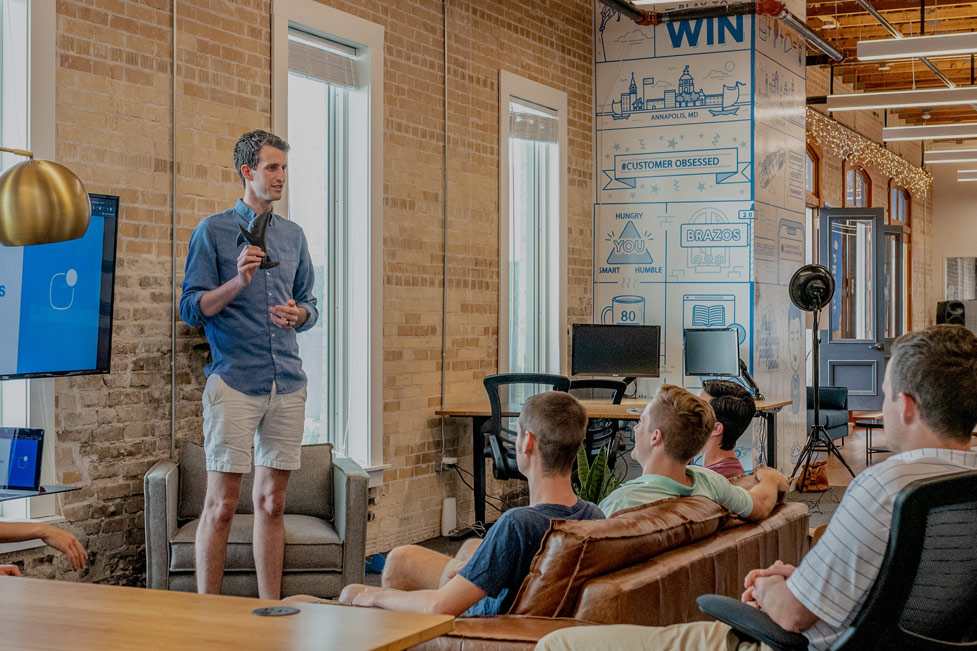 Expand your business through MultiSafepay
Our solutions match your needs. This is especially true for complex business models, such as platforms and marketplaces. You need a refined payment infrastructure to optimize and manage your business processes, so we've built the products to do just that.
Our dedicated solutions will help you take care of business compliance in a smart and reliable way.
Monetize your platform
How you handle payments can differentiate you from competitors in the eyes of your customers and form an additional source of revenue for your business.
Streamline your onboarding (KYC)
Automate the onboarding process for your customers through our API. We collect the required information and ensure compliance.
Outsource compliance
Let us manage the complexity of international regulations. Leverage our international licenses to stay PSD2 compliant.

Simplify your business model
Use one main account to manage and keep track of all transactions under your platform.
Manage your transactions
Process refunds, send payments links, and gain insight. Split payments and decide how you want funds to flow.
Optimize your business operations
Accelerate your onboarding process
Onboard your customers swiftly and smoothly through our API. By consolidating information and checks in bulk, we simplify the complexities of onboarding to get your customers up and running faster and accelerate your business.
We'll take care of all know your customer (KYC) obligations, ensuring that you're fully compliant.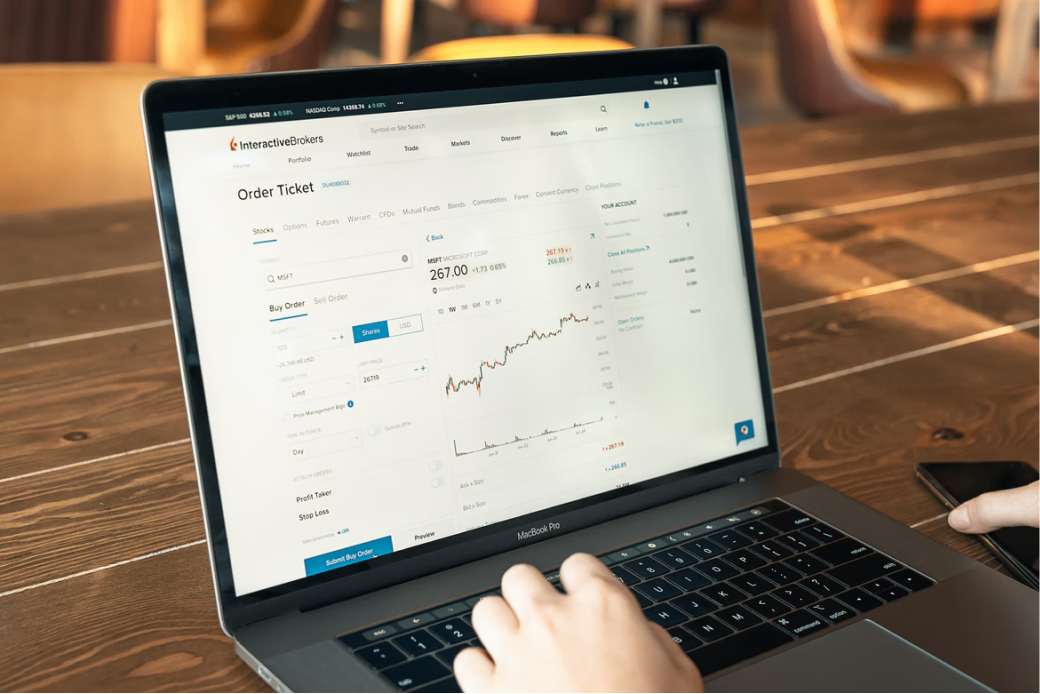 Control your payments
Complex situations call for flexible solutions. We created our toolkit with one goal in mind: to simplify and optimize your payment scenarios.
Our extensive payment mix will meet the needs of your customers and your business.
Payment operations made easy
Refunds
Process partial or full refunds your way - through our dashboard, from your integration, or via our API.
Chargebacks
Good customer service is key to prevent chargebacks. We minimize chargebacks by using the highest security standards and integrating your logo where possible to help your customers recognize who they're buying from.
Recurring payments
Use tokenization to offer highly secure recurring payments. Encrypt payment data and manage subscriptions easily.
Refine your fund flow
Create a fixed or variable commission model through our split payments and payouts API endpoints. Deduct fees or split incoming funds between customer bank accounts.
Manage your funding model your way.

Charges
Manage the flow of direct charges through your platform and marketplace. Set a preferred amount or percentage to automatically charge for each transaction.
Payouts
Send funds from your MultiSafepay balance to your own or your customer's business bank accounts easily and on demand. Available manually at any time or automatically on a schedule in a variety of currencies.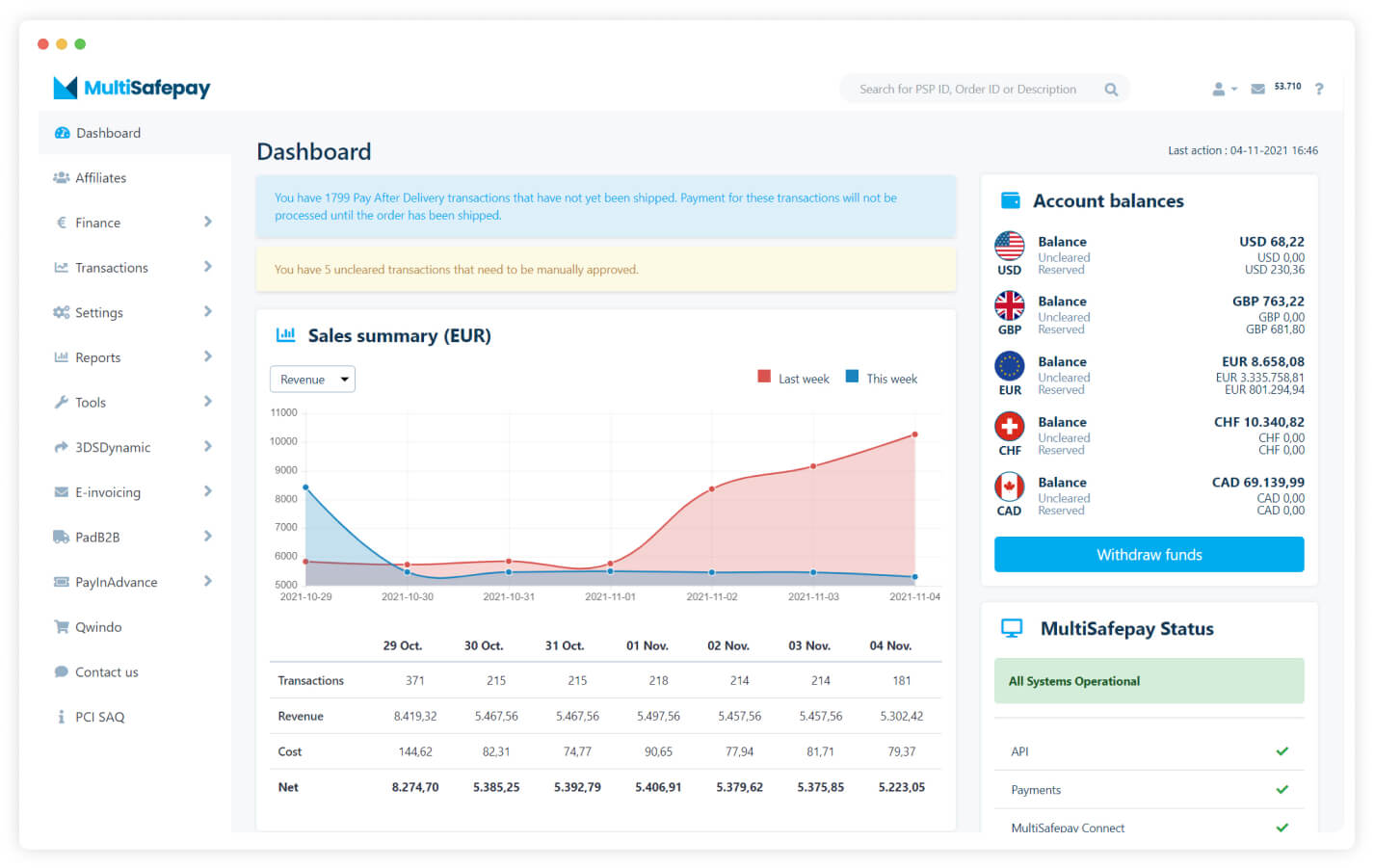 Manage your customers
Set up a single primary account to maintain a clear overview of all your customers and their payments.
Our insightful dashboard will help you identify potential issues, manage your day-to-day business, and direct funds where needed.
Automate your reconciliation
When handling high volumes of complicated transactions such as split payments, partial refunds, and charges, keeping track of revenue can quickly become complicated and error-prone.
Our automatic reconciliation API endpoint lets you handle complex situations easily, keeping your reconciliation process manageable and scalable - no matter the volume.
Automate, save time spent on spreadsheets and improve your accuracy.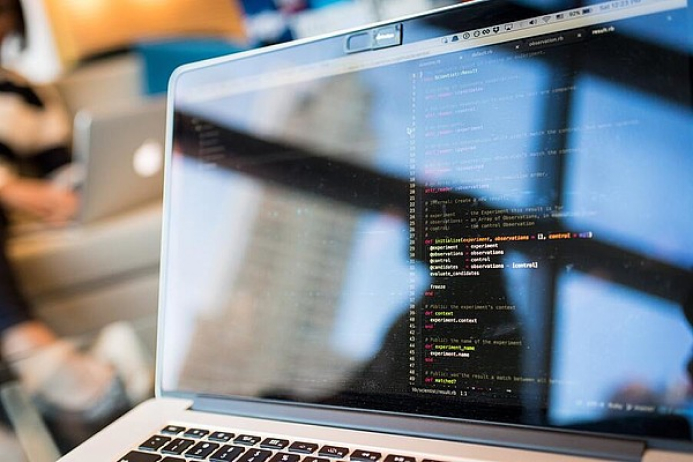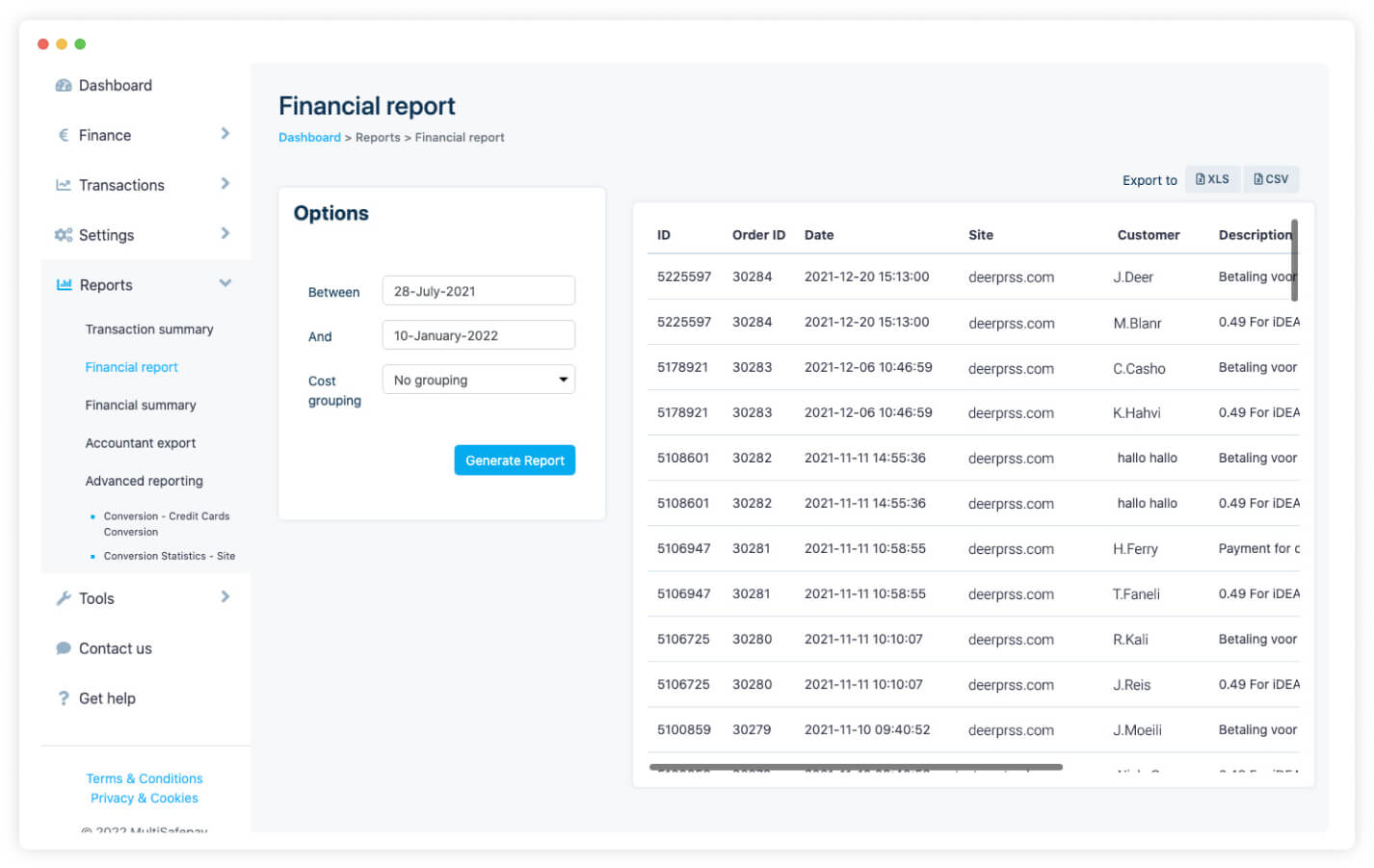 Gain valuable insights
Generate a range of reports from your MultiSafepay dashboard to zoom in on different interactions and uncover valuable insights. Discover who your best customers are, what payment methods they prefer, and what devices they use.
Easily retrieve details about transactions via our API.

Sitedish delivers a complete package for delivery and takeout restaurants, including a website, cash register system, and dedicated app.
Challenge
With increasing demand, Sitedish was running into issues with managing and onboarding their affiliates. As a fast-growing business with an increasing number of restaurants and transactions, its situation was not scalable. The increased growth also left their organization vulnerable due to compliance and KYC requirements.
Solution
MultiSafepay created a bespoke solution on short notice. By creating affiliated accounts and controlling them through one primary account, Sitedish could maintain a clear overview of all transactions. By onboarding each affiliate through the automated API onboarding process, all compliance and KYC issues were resolved.
Offloading our KYC requirements has significantly cut down our time on business operations, and we can rest easy knowing we're compliant. The master account to manage our sub-accounts further streamlines our operations."
Ernstjan Brouwer, Founder at Sitedish
Used solutions
Primary account
Split payments
Originally a single, local bakery in Nijmegen, Bakker Bart has grown to become one of the larger franchises in the Netherlands, delivering fresh sandwiches all across the country.
Challenge
With more franchisees joining Bakker Bart on a steady basis, they needed to onboard over 150 affiliated merchants and help them correctly integrate with a payments platform. If handled manually, this would have been a tedious, complicated process.
Solution
By looking to improve the core issue of Bakker Bart's onboarding procedure, MultiSafepay set up a workflow using a primary account that manages the affiliated merchant accounts. This produced a scalable, well-organized process. Onboarding now takes place through MultiSafepay's onboarding API endpoint, which pre-fills known data so that affiliated merchants only need to provide their business bank account number and verify their identity documents.
Used solutions
Primary account
Split payments

CashDesk provides professional systems for the hospitality industry that let businesses focus on their restaurant, while CashDesk takes care of automation and features.
Challenge
CashDesk originally collected its payments through post-payment, which led to large numbers of outstanding invoices. Having many different customers made managing and maintaining an overview of all these invoices a total hassle, leading to ineffective business operations and missed revenue.
Solution
Using MultiSafepay's payment solutions, CashDesk has revamped its payment collection procedure. By splitting payments and offering a variety of payment options, the number of outstanding invoices decreased sharply and the entire payment procedure improved.
Used solutions
Split payments
API onboarding
Previous
Next