SEPA Direct Debit
SEPA Direct Debit is a standard payment method across Europe that collect funds from your customers by means of previous authorization. This type of payment method gives you the possibility to automatically secure payments from your customers' bank account on a recurring basis. A type of payment processing that is set to a recurring basis is often used to renew a membership or a subscription (e.g. software, conferences, telephone provider or newspaper subscription). Thanks to SEPA Direct Debit, you will be able to collect the required amount (in a form of online payments) without waiting for the consumer to manually transfer the payment. Since the European SEPA standard is used as a direct debit payment solution, you can receive payments from any European bank account to another European bank account. You can then automatically use (or as a one-off) Direct Debit payments to receive payments via MultiSafepay, cross-border, from almost everywhere in Europe.

Request Direct Debit now
SEPA Direct Debit integration in your webshop
Integrating the SEPA Direct Debit payment method is easy. With MultiSafepay you can directly link the payment method to your e-commerce / webshop. In order to offer the best solutions for either large or small businesses, we have made it easy and possible for merchants to use our secure and free ecommerce plugins. The connection to our online payment platform is seamless and reliable. In order to accept a (one-off) direct debit payment, you will need a mandate (done through a mandate form). MultiSafepay offers digital collection forms for which iDEAL or Bancontact can be used as a first transaction. Our partner Twikey offers different all-in-one solutions for B2C or B2B mandates and the management thereof. In this way you can reduce the chance of cancellation or unwanted payment collections. With a mandate, consumers can only reverse the amount for 56 days, and it is always necessary that consumers have sufficient balance in their bank account. In most business mandate B2B cases, customers cannot reverse the amount.
For more technical information on SEPA Direct Debit
Benefits of SEPA Direct Debit
Collection of funds for bank accounts with European IBAN (3.500 banks)
Complete, manage and collect all digital Direct Debit authorizations
All Direct Debit payments are collected in your MultiSafepay Control
Used for both one-time and recurring payments
iDEAL and Bancontact can be used for the first transaction and mandates
Well-known and easy-to-use payment method for consumers
Manage e-mandates and sign them via the service provider Twikey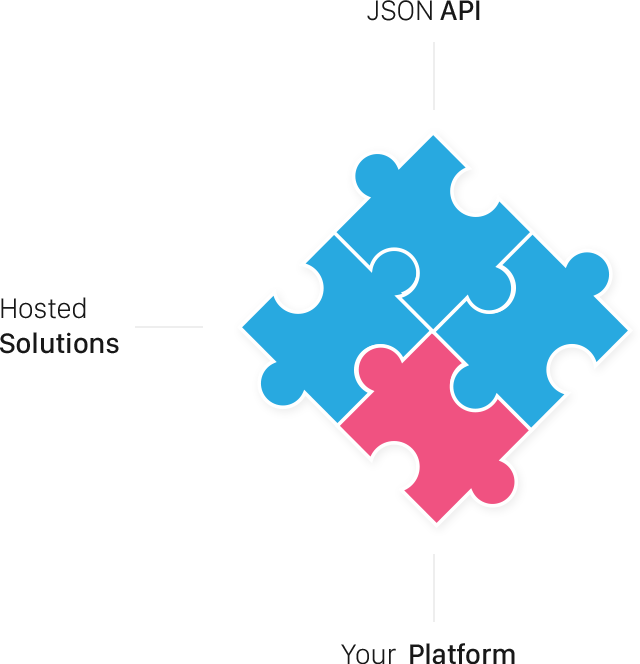 Free e-commerce plug-ins from MultiSafepay
We offer free e-commerce plug-ins for Magento 1, Magento 2, Woo-Commerce, Opencart, Prestashop, VirtueMart, Hikashop, Drupal, OsCommerce, CS-Cart, XCart, ZenCart, Lightspeed, Shopify, Shopware, CCV shop, Cubecart, Django, Ecwid, LogiVert, Mywebstore, ORO commerce, OsCommerce, SANA commerce, Ubercart, Wordpress Ecommerce, X-Cart, XT-commerce.
Easy integration
Costs and rate for your webshop
The cost of this payment method consists of a fixed amount per transaction and has no variable costs. The rate depends on the monthly webshop turnover. Curious about the costs for your webshop? Calculate your rate immediately.
Calculate it now