Building bespoke payment solutions since 1999
MultiSafepay has pioneered Europe's most personalized payments ecosystem for small to medium-sized businesses and marketplaces. More than 18,000 businesses have simplified their market expansion and freed up time to focus on innovation with MultiSafepay's end-to-end payments toolkit. Setting the bar in customer conversions and seamless integrations through cutting-edge technology, we work with merchants to offer a simple, tailored ecosystem for their payment needs. Merchants can rapidly adjust and grow their entire consumer and supplier payments operations in one place, with our in-house team of developers on call.
At the same time, we cover the groundwork for compliance controls. MultiSafepay supports more than 30 local and international payment methods and is an acquirer and processor for all major card schemes. Our simple but powerful open API and 30+ integrations give merchants and different platforms access to the global payments landscape.
MultiSafepay was behind the first-ever online sales for Dutch webshops. To this day, our mission remains to build state-of-the-art technology and provide dedicated customer service that lets merchants thrive in the digital space.
The MultiSafepay formula for success
We're on a mission to build state-of-the-art technology that is both powerful and flexible, and provide dedicated customer service that lets our merchants thrive in the digital space.
To realize this mission, we leverage:
Our passion for product
Building solutions with the latest technologies helps our associates thrive.
Our talented people
Our in-house passion and expertise enables us to build the solutions the market needs.
The power of partnership
The best results are achieved together. We grow and work alongside our partners.
Our proactive approach to innovation and customer service
In a competitive market, we act quickly and decisively, always in the best interest of our partners.
We control payments
In order to offer our merchants and partners the best service possible, it's essential to have complete control over the end-to-end payment flow. The only way to ensure this is through our status as Acquirer & Processor.
By being Acquirer and Processor for the major credit card schemes, we're able to influence the payment flow more directly and more efficiently than a Payment Service Provider without these capabilities status. Transactions through us enjoy a higher availability and resilience, faster processing, and improved settlement speeds. In the case of marketwide downtimes, we'll be able to adjust quicker and get your business back up and running.
We own our code
In the always dynamic market of online payments, new features and innovations are constantly developing and changing the way we pay online.
In order to stay on top of those developments and create the best product, we have a fully dedicated team of in-house developers. Through these developers, we're always looking to add new features to our integrations and help our partners create the optimal payment experience for their customers.
Adding to that, if any of our merchants or partners ever run into any challenges, we've got the knowledge to help them succeed in-house.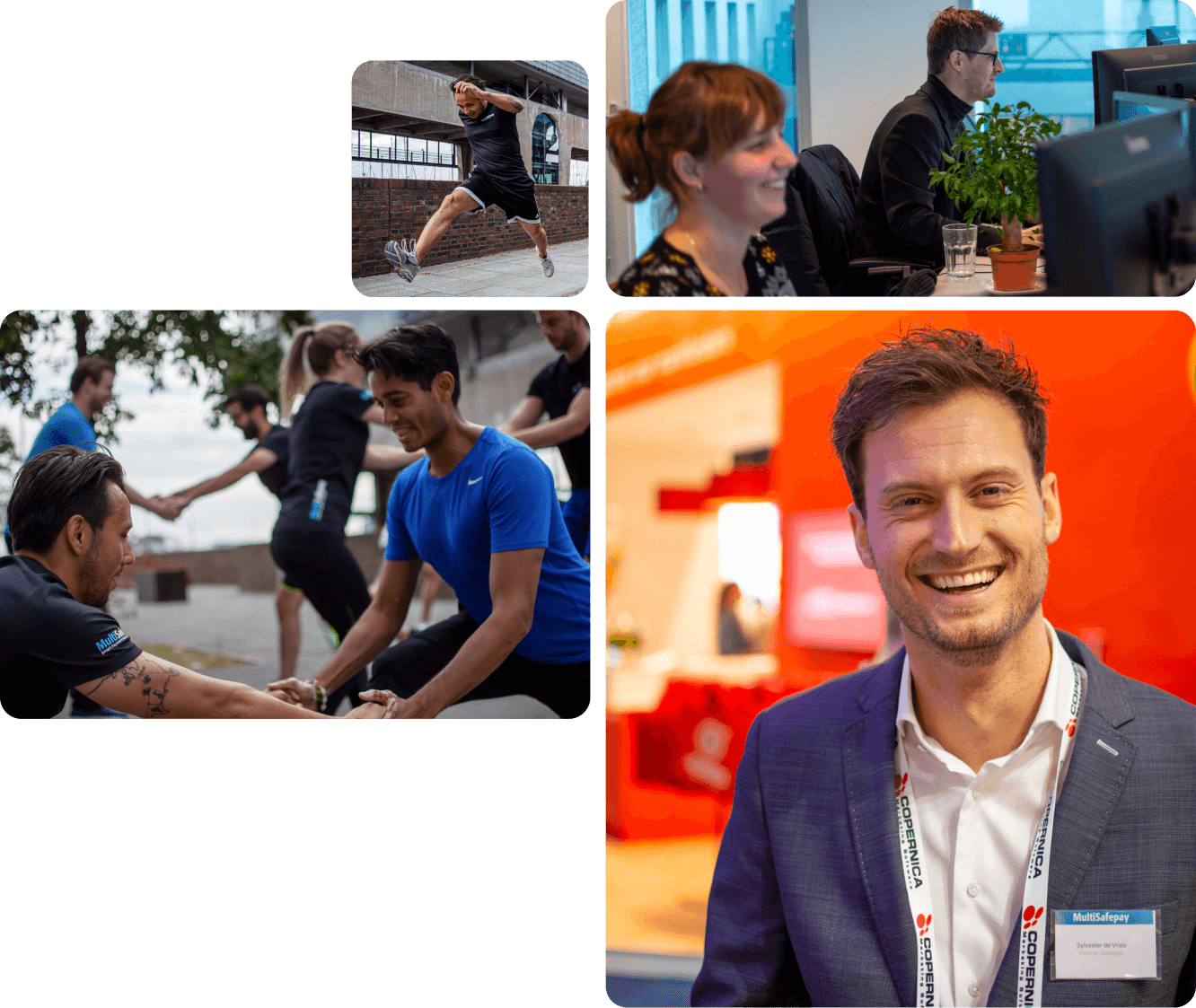 We speak your language
Over the years we've grown from a mainly Dutch Payment Service Provider, to one that's servicing merchants all across Europe.
Whether you're looking to specialize in one specific country or spread your wings across Europe, we've got you covered.
Through our specialized local teams you'll always be able to speak to someone in your own language, understanding the habits and preferences of your market.
We currently have offices in the Netherlands, Spain and Germany.