Google Pay payments in your webshop
Get started today and easily integrate Google Pay using our custom built plugins and API. No start-up costs.
Safe and simple payments by Google
Google Pay allows customers to enter a truly frictionless payment flow. Use various credit and debit cards for encrypted payments, verified and authorized through biometrics.
Our direct credit card gateway as an Acquirer and Processor ensures fast, secure payments.
Advantages of Google Pay
When Google Pay is integrated through our API, the end-user will be offered a payment button directly on the product page (in the so-called mini-cart). This essentially skips the checkout page, allowing you to offer your consumer an extremely swift checkout procedure. For our other integration methods, Google Pay is still a highly valuable payment method. Due to the fast, simple way of authenticating payments, Google Pay is a real favorite among consumers.
Countries:
Worldwide
Currencies:
Multiple
Google Pay features:
Customer benefits:
Simple, safe authentication through biometric features
One-click checkout
Chargebacks for unrecognized transactions
Merchant benefits:
3D Secure
Directly integrated in the checkout
MultiSafepay's automated fraud filter
Step 1
The customer selects Google Pay at checkout and, depending on your integration, starts the payment in your checkout or is redirected to a MultiSafepay payment page.
Step 2
They complete payment on their device and authenticate with biometrics.
Step 3
MultiSafepay receives the encrypted payment details and processes them as a standard credit card transaction.
Step 4
The transaction passes through our automated filter to flag potentially fraudulent payments.
Step 5
You have full control over authorizing and declining payments!
Step 6
MultiSafepay collects the funds and settles them in your MultiSafepay balance.
Receive Google Pay payments through Multisafepay
No start-up costs
More than 30 local and international payment methods under one contract
In-house development with excellent tech support
We offer the following integration options: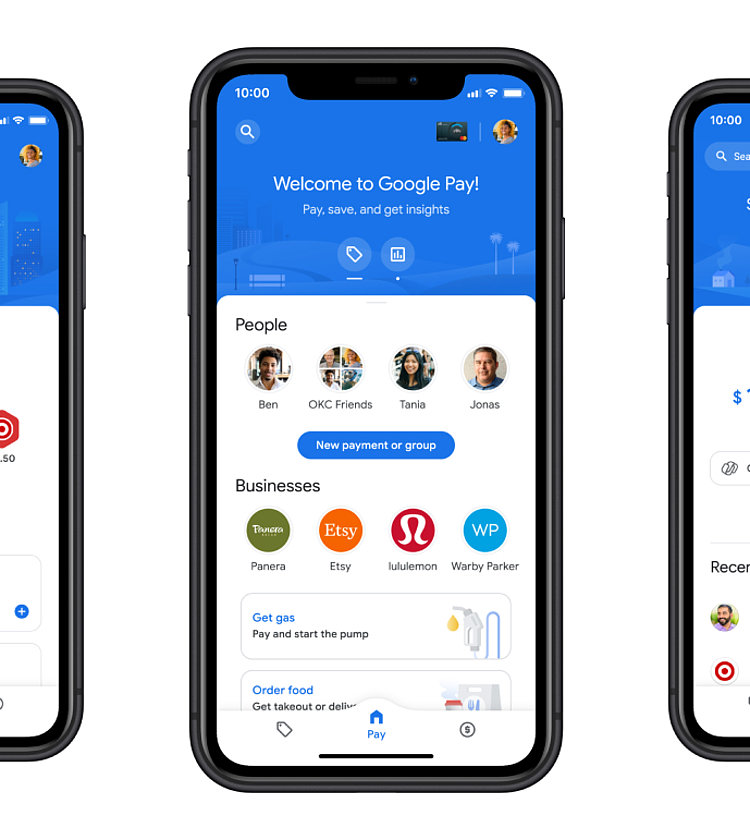 Google Pay is the android equivalent of Apple Pay, when offering wallet payments for a complete, diverse audience, you can't miss Google Pay in your payment mix.
Related news and articles