SaaS / Platforms and MultiSafepay
Through MultiSafepay you are able to create the payment infrastructure that suits your business the best. Whether you're looking for a quick and easy way of setting up recurring payments, or you're aiming to integrate payment services directly into your platform - we've got you covered.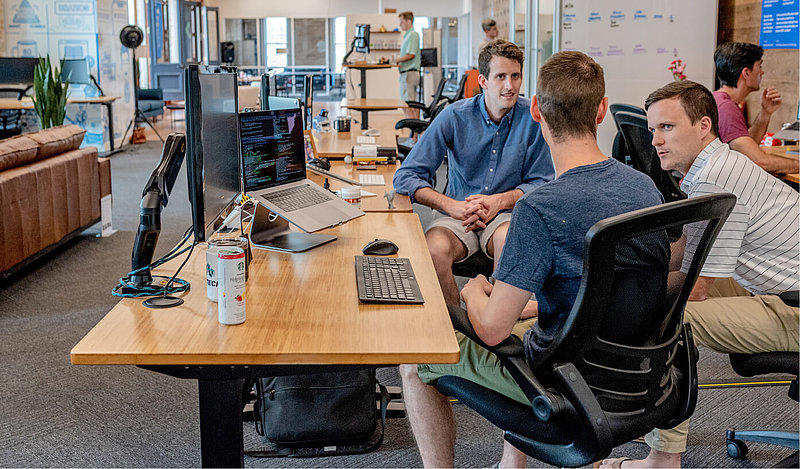 Why MultiSafepay?
We believe in offering more than just payments. We provide you with an extensive range of payment solutions, helping you streamline your business processes from the moment the payment arrives, to the moment it's reconciled in your books. Our team of account managers has helped more than 18,000 businesses all across Europe accelerate their growth.
Free premium integrations for >20 ecommerce platforms
Open API with premium wrappers , SDKs and PWA support
In-house development and support teams
Wide range of premium third party integrations (Accounting, POS, Subscription, Cashdesk, Reports)
Increase your revenue through our smart, all-in-one solution
We'll help you integrate a payment solution that lets you focus on your business, while we take care of all your requirements concerning payments, affiliate management and compliance.
Access the payments you need
We have a wide variety of internationally known payment methods, from the popular, trending methods such as Apple Pay or Mastercard, to country-specific methods such as iDEAL or Bancontact. Our checkout procedures are fully optimized for legal compliance regarding SCA, ensuring your checkout is always up to par.
Onboard your merchants in no-time
Through our API, you are able to onboard new merchants and affiliates within a matter of minutes. We gather all the necessary information and ensure their sign up procedure is as smooth and swift as possible.
Structure your business processes your way
Whether you're looking to charge your users directly from their accounts, or if you're looking to schedule their payouts, we've got the right tools for the job. Our flexible payment solutions help you set up and automate the right procedures, so you can optimize your business operations. You can choose from a variety of commission models that fully accommodate your business' needs.
Create a partnership that grows together
In order to maximize the benefits for all involved, we believe in an active partnership. Our account managers will proactively approach you with the latest innovations in the payment industry, and bespoke advice based on our insights. By actively working together, we'll help you broaden your relevance and increase your addressable market.
Ready to start working together?
Become a partner
Reach out to our ecommerce experts to discuss what we can do for you specifically, or make an account right away.
Personal approach
Our dedicated account managers and support teams will help you elevate your business.
Carefree payments
As a collecting payments provider, we take care of the entire end-to-end payment flow.
Superior solutions
By keeping our solutions development in-house, we ensure that our product is the best it can be.