WeChat Pay payments in your webshop
Get started today and easily integrate WeChat Pay using our custom built plugins and API. No start-up costs.
Engage Chinese customers through WeChat Pay
A leading global digital wallet for Chinese customers, linking to a credit card or bank account.
Innovative online, mobile, and QR payments, including Mini Program.
Merchant advantages
As a merchant, WeChat Pay is a valuable tool for your business. Your payments will be guaranteed, and you'll be able to offer them to your customers through a seamless integration with MultiSafepay. Due to the excellent shopping experience you'll provide your customers, you can expect an increased checkout conversion.
Countries:
Worldwide
Currencies:
Multiple
WeChat Pay features:
Customer benefits:
Powerful platform
Flexible with many ways to pay
Merchant benefits:
No chargebacks
Customs clearance tool
Step 1
The customer selects WeChat pay at checkout and is redirected to a MultiSafepay page with a QR code.
Step 2
The customer scans the QR code with their WeChat app to complete payment.
Step 3
MultiSafepay collects the funds and settles them in your MultiSafepay balance.
Receive WeChat Pay payments through Multisafepay
No start-up costs
More than 30 local and international payment methods under one contract
In-house development with excellent tech support
We offer the following integration options: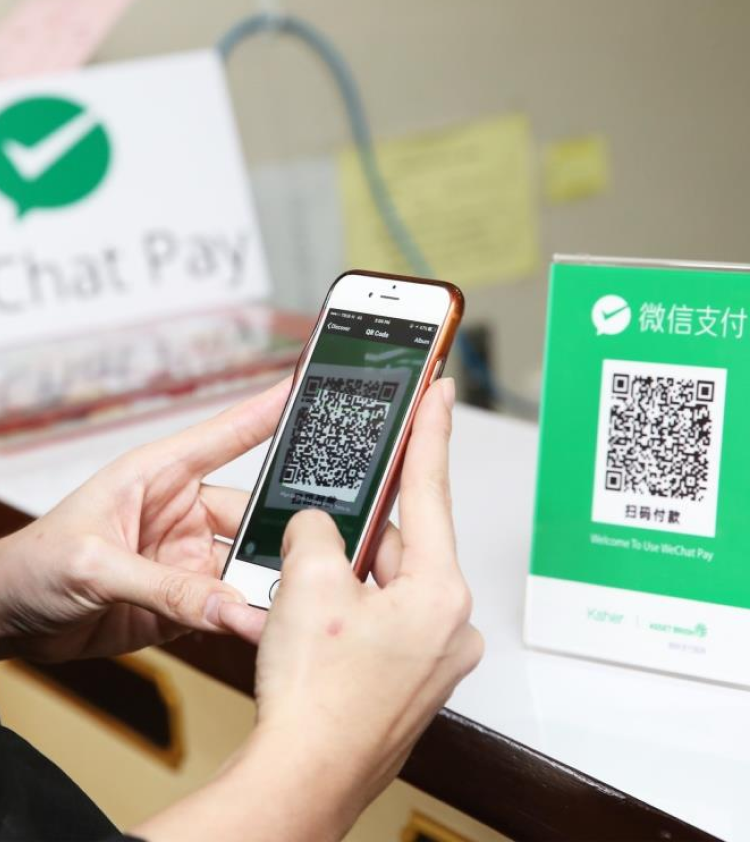 WeChat Pay helps merchants grow their business by improving customer experiences, utilizing marketing resources, and driving traffic to stores.
Related news and articles