MultiSafepay WooCommerce plugin
Easily accept payments through our custom-built WooCommerce plugin. Over 35 payment methods through one contract.
Offer quick and easy payments in your WooCommerce webshop
Looking to accept and process payments swiftly in your WooCommerce webshop? Our PCI-compliant checkout ensures that your consumers can use the payment methods they prefer and is easy to set up for you.

Through MultiSafepay, you can easily accept a variety of payment methods, such as local payment methods like iDeal or Bancontact, but also popular international methods, like Apple Pay, PayPal, or Alipay.
After signing up, you can accept payments in a matter of minutes.

Enjoy a pricing model that matches your business, the latest conversion enhancing features, and extensive reporting and invoicing tools.

Download our free MultiSafepay WooCommerce plugin and get started right away.
Free app, no startup or monthly costs

Access the MultiSafepay Dashboard and MultiSafepay app for free

Style your communications to match your branding

Flexible reporting integrations and features

In-house risk and fraud monitoring

Accept and process payments in various currencies through our multi-currency feature
Generate custom payment links
Our WooCommece integration enables you to follow up your order with a payment link in the confirmation email.
Automatically generated to deliver a smooth payment experience for your consumer and take away extra manual work for you.
Tokenize for swift repeat purchases
Our plugin was one of the first to integrate tokenization into the WooCommerce ecosystem. Tokenization helps you create faster, safer repeat purchases by encrypting and saving customer data. On their next visit, they can use the same payment method just a click of the button.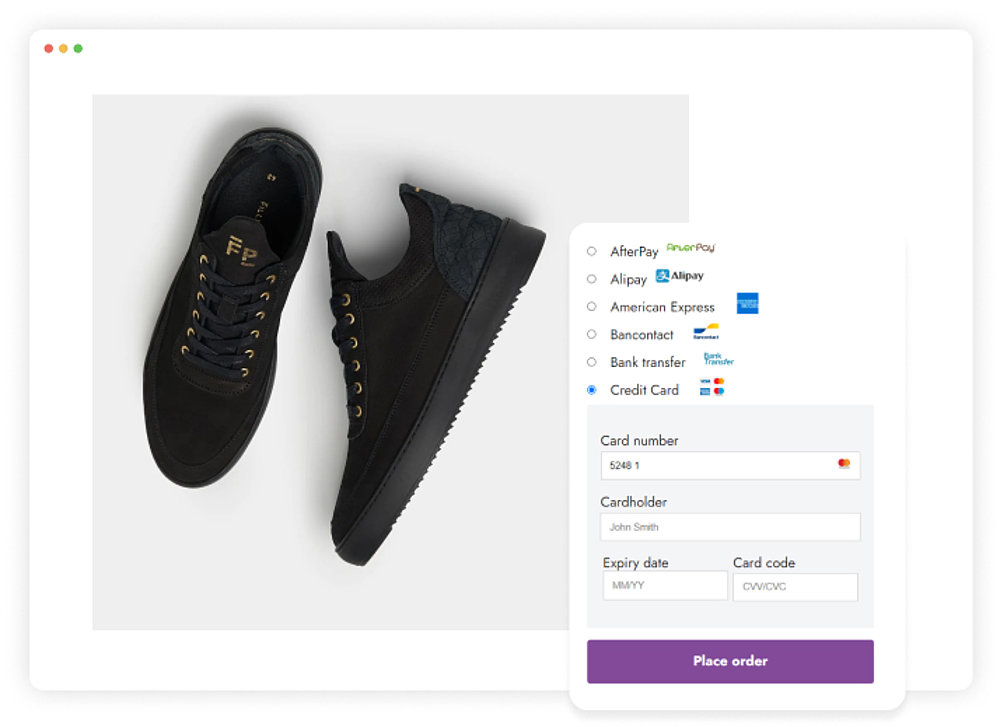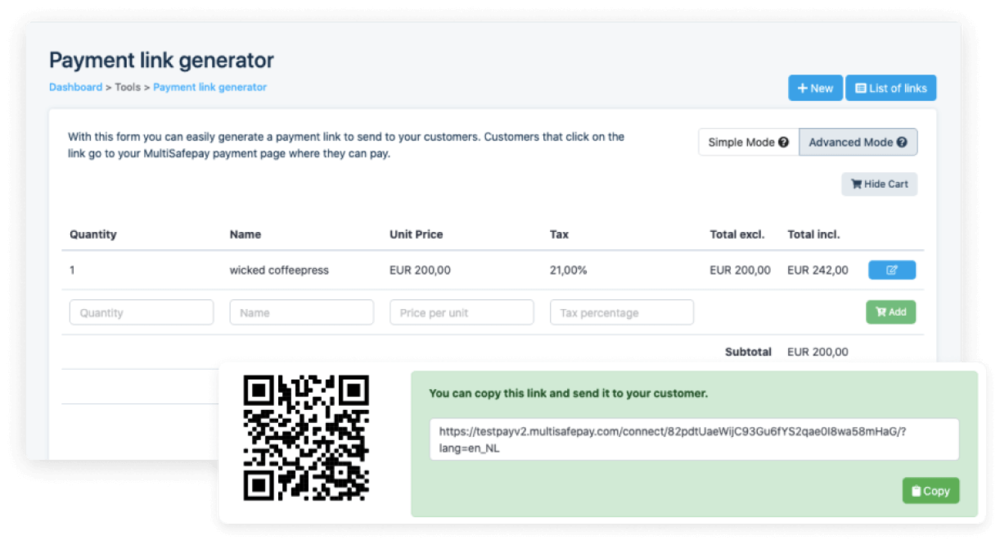 Being able to update and innovate, based on the needs of our clients is an integral part of what we offer.
This is no different for our WooCommerce integration, which is developed and maintained by our own developers.
MultiSafepay Dashboard and APP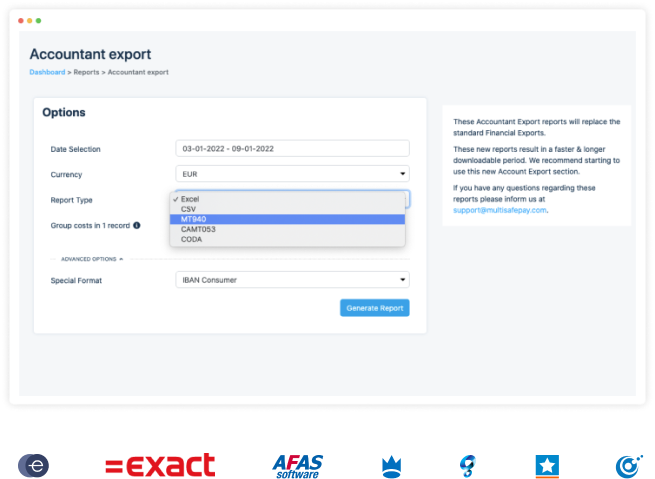 As a MultiSafepay merchant, you will get direct access to the MultiSafepay app and dashboard. This will give you instant access to your online transactions anywhere, anytime from now on, and a better picture of your business.
Link your transactions to your accounting application
Easily export your transactions to popular accounting programs such as Exact, King, AFAS or SnelStart in CODA, MT940 or CAMT053.
Get insight into your transactions
Our dashboard gives you comprehensive insights and data on how your business is developing. Look at your year-on-year reports and get a clear picture of your business at a glance.
F.A.Q.
Do you support multiple languages?
MultiSafepay payment pages and messages to customers (e.g. Second Chance emails, links, order confirmations) are supported in several languages. Check out our Docs for more information.
Do you support payment links?
Yes, you can generate payment links from your backend directly.
Can I refund orders through MultiSafepay?
We offer both full and partial refunds through our WooCommerce plugin. For BNPL we only support full refunds.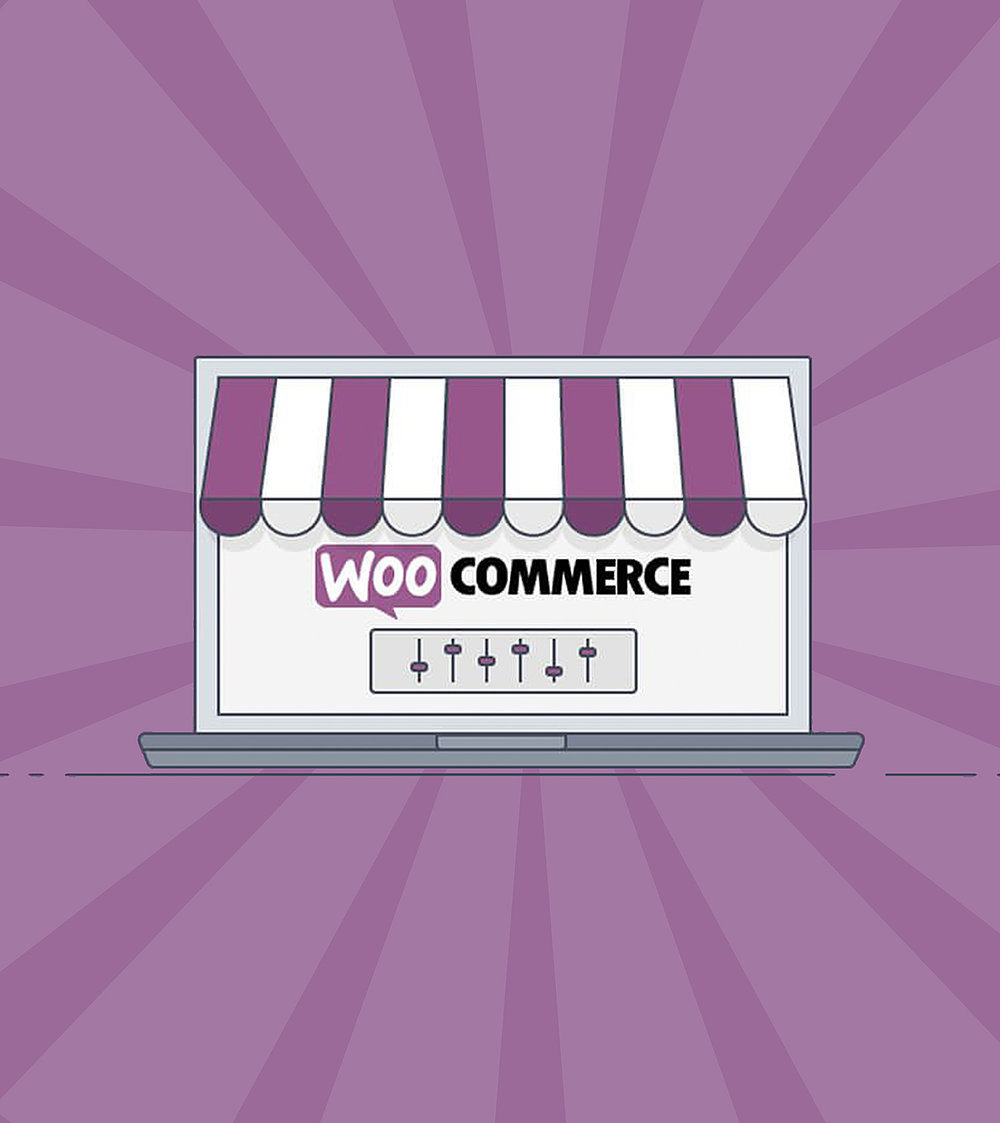 We're always striving to provide the best shopping experiences for our customers. MultiSafepay's payment solutions help us with this ambition by creating easy and seamless checkout journeys.
Kayo Klein, Obbink

Kapperskorting
The right tools
Customer acquisition is just the beginning. Increase your conversion rate with our payment features such as Second Chance, one-click payments, and embedded checkout solutions.
Carefree payments
As a collecting Payment Service Provider, you can rest easy knowing we will take care of the entire payment process. From the agreements to the technical details, to the payment collections - we've got you covered.
Dedicated partnership
Our account managers are always available to help you. Through a pro-active approach, we believe that we can help each other succeed. By being inquisitive and solving problems, we'll remove barriers for you.