What is Klarna and how does it work?
Klarna was founded in 2005 in Stockholm with the goal to simplify and help you choose how you pay. Klarna developed payment solutions which give consumers the option to pay (via online transactions) after receiving the order.
Unlike with a usual credit card, Klarna skips direct debit altogether and gives consumers the option to pay within 14 days after receiving the product(s) ordered from online shopping. The purchase process is simplified as your customer only needs to enter his/her personal details, additional information such as bank details are not required. Nowadays, BNPL providers are popular with online retailers and more and more consumers are choosing this payment option.
Where does Klarna offer its services?
Klarna is available in the following countries: The Netherlands, Belgium, Germany, Austria, Sweden, Norway, Finland, Denmark, Italy and Spain.
How does buying now and paying later work?
Some BNPL products let you pay over a period of time and and therefore, by offering a 'pay after' solution in your webshop, you enable a conversion-increasing payment method. Found at retailers' checkout, a consumer does not have to pay immediately using Klarna; but is graced by a payment period of 14 days after receiving the order. Most choose to clear their debts and finances as soon as possible and meet this 14-day payment period. But, to provide extra services to consumers, they can also postpone the payment for 10 days after the initial 14 days (Klarna app) is over. In addition, it is also possible to choose frequency of instalments (thus spreading the costs) for an outstanding balance, considering there is no poor credit report. In how many instalments is possible depends on
Accept Klarna Payments
Klarna is easy-to-use and is one of the BNPL banks that is now one of Europe's largest. It provides payment solutions for over 90 million consumers across more than 200,000 merchants in 19 countries. Open your big / medium / small business up to the world by offering or connecting Klarna to your payment processor's mix or online payment gateway (Using a payment service provider or a payment processor is necessary). Optimise your ecommerce and checkout solutions by offering secure online payments such as Klarna. It conducts a soft credit check; yet your credit limit is per BNPL provider.
In addition, Klarna acquired Sofort in 2013, allowing Klarna to also offer this direct payment method. By using Klarna, you do not undertake any risk for your transactions. Klarna assumes all the responsibility for not paid transactions and you are guaranteed your payment.

Pay later with Klarna
Founded in 2005
Guaranteed payment
Offered in 205.000 e-stores
90 million customers
Request Klarna now
The payment process for webshops with Klarna
After initiating online payments, your customer chooses Klarna. Your customer is then forwarded to the Klarna page where customers enter their data. After filling in the data, a credit check takes place within seconds. If approved, your Klarna customer will receive confirmation that the transaction has been accepted.
Choosing the right online payment solution for your needs
The set-up process looks as follows: as the transaction is confirmed to your customer, you will find the status of the transaction updated to 'payment completed' in your MultiSafepay Control. You, as a merchant, can start processing the order. When the order to updated to 'shipped', Klarna sends the invoice to the consumer and you receive the payment from MultiSafepay within 21 days.
Integrate Klarna into your webshop
Integrating Klarna is easy. After you've applied for a business account at Klarna, we will start with the connection between Klarna and MultiSafepay. Upon successfully testing a payment you can start processing Klarna online payments.
In order to provide the best all-in-one service possible, MultiSafepay makes free ecommerce plugins available to seamlessly connect your webshop.
For more technical information on Klarna
Klarna advantages with MultiSafepay:
Availability in all popular plugins and integration solutions
Safe and secure online payment
Consumers pay upon delivery, without risks for the webshop, guaranteed payments online
Klarna's payment methods are optimized for mobile checkout
Available with MultiSafepay in 10 countries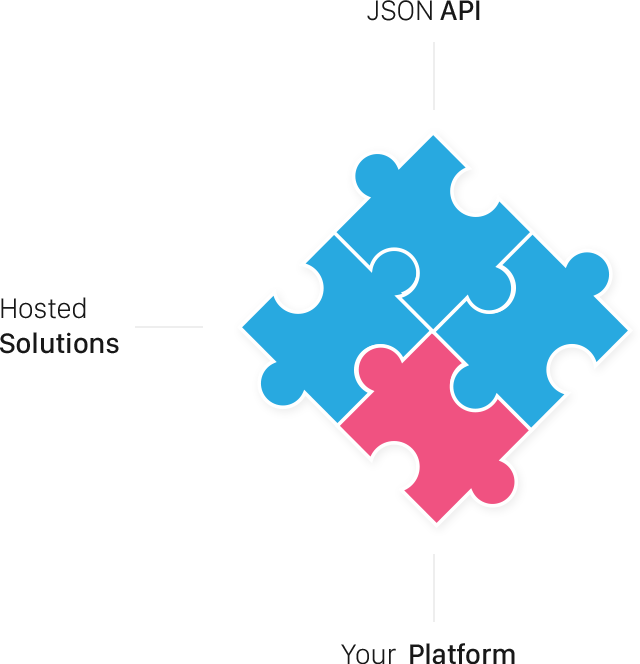 Free e-commerce plug-ins from MultiSafepay
We offer free e-commerce plug-ins for Magento 1, Magento 2, Woo-Commerce, Opencart, Prestashop, VirtueMart, Hikashop, Drupal, OsCommerce, CS-Cart, XCart, ZenCart, Lightspeed, Shopify, Shopware, CCV shop, Cubecart, Django, Ecwid, LogiVert, Mywebstore, ORO commerce, OsCommerce, SANA commerce, Ubercart, Wordpress Ecommerce, X-Cart, XT-commerce.
Easy integration
Costs and rate for your webshop
The cost of this payment method consists of a fixed amount per transaction and has no variable costs. The rate depends on the monthly webshop turnover. Curious about the costs for your webshop? Calculate your rate immediately.
Calculate it now