Klarna payments in your webshop
Get started today and easily integrate Klarna using our custom built plugins and API. No start-up costs.
Smoooth payments by Klarna
When looking at Buy-Now Pay-Later providers, Klarna is one of the most familiar names in Europe. In recent years, Klarna has started to branch out to offer other payment solutions, such as Klarna Pay Now.
Their main product is still Klarna Pay Later, allowing customers to pay for their product within 30 days after purchase. It simplifies the checkout significantly, as it only requires customers to enter their personal details and complete the purchase.
The inherent advantages to Buy-Now Pay-Later, boosting conversion and average order value, also ring true for Klarna.
If you're looking to offer seamless checkouts and enhanced customer experiences, Klarna is the tool for you.
Wide reach
Klarna currently reaches an impressive number of up to 90 million customers. Through their 250.000 active merchants, around 2 million transactions are processed daily.
Countries:
Austria, Belgium, Denmark, France, Germany, Italy, Norway, Spain, Sweden, Netherlands
Currencies:
EUR, SEK, NOK, DKK
Klarna features:
Full, partial, and API refunds
Customizable invoices
Flexible shipping and collection periods
Discounts
Founded in 2005 in Stockholm, Sweden
Officially named the Klarna Group in 2014
For more information, see Klarna
Customer benefits:
Multiple payment options and easy-to-use app
Pay in full up to 30 days later. Split into monthly payments. Financing
No interest. No fees. No impact on credit score.
Merchant benefits:
Guaranteed settlement
Safe and secure
No chargebacks
Step 1
The customer selects Klarna at checkout and is redirected to the Klarna payment page.
Step 2
Klarna conducts a soft credit check and authorizes the payment. You are now guaranteed settlement!
Step 3
You ship the order and inform MultiSafepay.
Step 4
Klarna invoices the customer, collects the funds, and transfers them to MultiSafepay.
Step 5
We settle the funds in your MultiSafepay balance within 21 days.
Receive Klarna payments through Multisafepay
No start-up costs
More than 30 local and international payment methods under one contract
In-house development with excellent tech support
We offer the following integration options: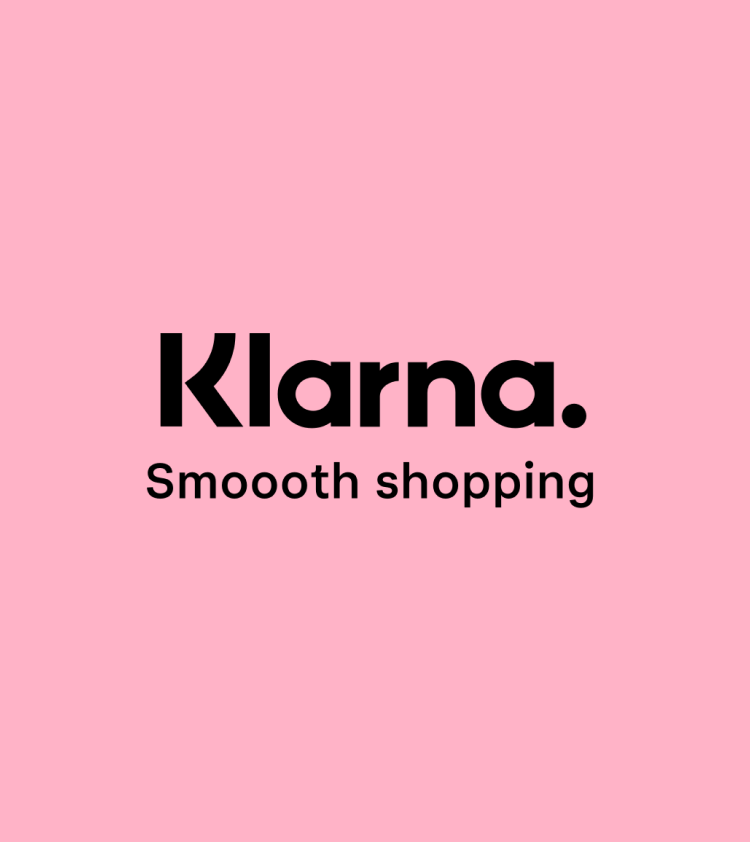 Klarna is reliable, easy to set up, guarantees payments and helps increase order value - an essential tool for online businesses.
Related news and articles