Spiru attracts external investment to bring Zenful living to the world
As a key part of one of the significant trending industries in recent years, the online webshop for all things spiritual has been developing into one of the major players in the (international) market.
Let's have a look at what makes up the DNA of Spiru, and how they have evolved over the years.

Turning an opportunity into an adventure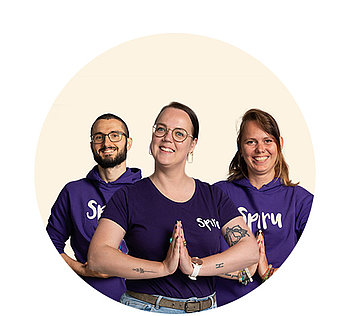 Spiru's origin story is perhaps one that perfectly suits its business mentality. The Spiru founders owned a web-development company, helping various businesses enter the online market. After working on these webshops for a while - and quite successfully - the founders started their website. This website was initially to experiment with new features in a safe, sandbox environment. However, after a short period, they noticed that this sandbox was becoming more than just a playground for new features.
As a butterfly came out of its cocoon, Spiru emerged from this sandbox. As the founder of Spiru says:
"Our primary intention was to test features for our clients, but the more we tested, the more we discovered that we could do the same, but better. This was when we decided to sell our company and dedicate ourselves full-time to the Spiru cause."

Yorick Keijzer, Co-founder Spiru

Staying true to the source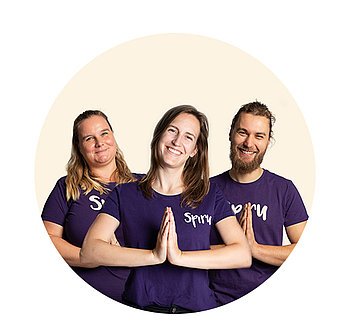 While Spiru's mission is to become the largest and most diverse Zen brand globally, the emphasis is always on ensuring intensive cooperation with local suppliers and selling responsibly sourced products that contribute to local communities.
One of the biggest challenges for Spiru was going from a small company with only a handful of team members to a larger organization. In typical Spiru fashion, Spiru solved this challenge by adopting a holacracy style of management, which means the employees run the company, a self-governing entity if you will.
Other critical business operations were arranged similarly, as Spiru made the conscious choice to add a 'take it easy' delivery option, giving customers a choice to not choose for next-day delivery. While this would seem strange for many businesses, for Spiru, this identifies perfectly with their values.

Growing together
While Spiru's success in the Netherlands is assured, Zenful living isn't something that stops at the Dutch borders. Spiru has been expanding internationally and, with MultiSafepay's support, has been ensuring that its offering of payment methods is perfectly suited to each new market. We're excited to be on this growth journey with Spiru, and with a background such as the Spiru founders, we see it as high praise that they've chosen MultiSafepay as their growth partner.
As co-founder Yorick says, "The experience with MultiSafepay has always been excellent. When MultiSafepay releases an update to its integration, we actually implement this without fear of bugs, which we can't say for most third-party integrations. This speaks volumes to how much we trust them."
"Some merchants and partners aren't as technical and need advice on optimizing their webshop. With Spiru's expertise in web development, our partnership is different, we ensure that if they request a new feature, it gets put on the to-do list, and any questions are answered in short fashion. Besides that, we always ensure that Spiru is using our solutions optimally and that we keep them on the cutting-edge of payment innovation."


Tjebbe van der Zee, Account manager MultiSafepay

Eyes on the future
After five years, it's time for Spiru to take that next step. The transition from startup to scale-up is an interesting one, and to help them stay on the right track, Spiru has attracted an external investor to help them achieve their goals.
"This has been the perfect moment for us to reflect; what can we do better or different? Cas and I felt we missed the experience for this phase of our business, so we went out to find that experience. Luckily, we found that in Henk Jan Bijmolt, someone we're already familiar with, who has that experience and shares our vision for the company. That made our choice a lot easier."

Yorick Keijzer, Co-founder Spiru
With an investor backing Spiru up, the future is limitless. With many great ideas still in the pipeline, such as a recurring subscription in the form of a 'Zenbox', but also expansion into large markets such as Sweden and France, we're delighted to be a part of Spiru's plans and support them with technically sound ecommerce solutions and a close partnership.


Ready to discover your future potential?
We believe in sustainable, close-knit partnerships like the one we have with Spiru. We emphasize the part where we adapt our partnerships to our customer's needs.
If you'd like to discover what that looks like for your business, we're happy to have a chat.