Vinopremier & Carlos Andonegui, the omnichannel success of the wine business
Almost right from the start, Vinopremier was a success. Carlos, an entrepreneur to his core, had some practice. Five years before, he had set up his first business - a mobile phone operation, while still living with his parents. A year into the company, it had already invoiced €300,000, reaching a whopping 4 million euros. 
In 2005, the Tax Agency carried out an audit which practically paralyzed Carlos' mobile business. The explosive growth had led to unfounded suspicions and bureaucracy that, ultimately, would end up leading Carlos to his true passion: wine.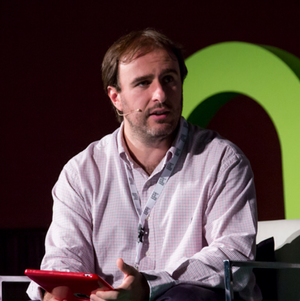 ---
MultiSafepay: At which point in your journey did you think: 'I would have saved so much time if I had just known this one thing'?
Carlos: There were times I would have liked to know where the bumps in the road were to prevent all the stumbles. I've experienced every single bump, and some of them more than once! I've had nearly every single experience you can have as an entrepreneur and learned so much along the way. Today, I'm a Digital Marketing professor but when I started my business, it was such a new concept and there was very little information on the topic. There was a time when I both programmed and did SEO positioning and I wish I had had more knowledge on the subject. 

MultiSafepay: Looking back, of all the challenges you experienced, can you point out one which left the most significant imprint on your business?
Carlos: Two critical moments impacted Vinopremier. The first one took place in 2012. My then-partners left the business, and although I was still committed to my original vision, I was in no position to pull it off on my own. I was about to throw in the towel when the person who is still my partner today, by the way, came along and saved the day.
The second critical moment was, without a doubt, the pandemic. We had to shut down all physical shops. In the first two weeks of lockdown, there were 0 transactions on the homepage, but that soon changed - and the webshop came into full force. I couldn't believe it, we hit record sales! The webshop transactions more than made up for our losses from the physical stores. 

MultiSafepay: How did you learn about MultiSafepay?
Carlos: I learned about MultiSafepay thanks to the developer who works on our Vinopremier website. Until then, we had been working with one of your competitors which wasn't working out too well, especially when it came to customer support. It was hard to contact the payment service provider because they were located outside of Spain, and English was their primary support language. We also needed support in other payment areas which the PSP simply couldn't provide.
Once we started working with MultiSafepay, we realized how easy integrations could actually be, the user design is robust, and customer support is in our local language.
After seeing the demo and experimenting with the payment platform, we jumped right into negotiating so we could fully integrate MultiSafepay. Everything went smoothly and we ended up taking the leap.

MultiSafepay: How did you experience the process of integrating the payment platform with MultiSafepay?
Carlos: We work in Magento 2, and honestly, the migration was effortless. The only part of integrating the platform that required a little more effort was the screening process and awaiting MultiSafepay's authorization. I know this is a normal process and considering Vinopremier has three partners and each of us owns several companies, some of them international, we expected the thorough authorization process. 
Once we were in the clear with the screening process, starting up with MultiSafepay was fast and easy. 

MultiSafepay: What's been your favorite part of working with MultiSafepay?
Carlos: Hands down, the support. Which, for me, has been fundamental to my business. Manuel Mesa and Philippe de Vydt have been super friendly and approachable and helped us out every step of the way. 
When it comes to tools, they all work well, and we haven't experienced any issues. The checkout function is very well integrated, which means our conversions have increased a lot. 
The MultiSafepay platform is easy to work with and has a robust user design, as mentioned earlier. You can also request money from your customers with a simple link. As far as fraud detection goes, the filters available have given us peace of mind, as all transactions have to be validated by us and are presented on separate lists. 

MultiSafepay: Seeing as you mentioned the conversion rate, can you give us a little more insight into some of the figures?
Carlos: Of course. Our conversion rate has increased by about 40%. 
We changed the payment platform because our last PSP was giving us a lot of problems. Customers complained about the user experience and had problems paying for their orders. We decided to switch for the sake of our customers and their user experience. And we have no complaints now. Everything works as it should, so we're actually able to focus on growing traffic and attracting new clients. Before, it was a hopeless situation because we mainly had to deal with customers who were fed up with the user experience. 

MultiSafepay: Do you think ecommerce will overtake brick and mortar?
Carlos: We started in reverse, compared to everyone else. We started online and then made the jump to offline sales. It's odd because people seem to think that everything will eventually only exist online, but that's not my opinion. I've been asked to give talks on how you transition to brick and mortar. The data is clear; between 80 and 85 percent of retail transactions happen offline. Retailers like Amazon and Apple have also invested in physical brick and mortar. 
It looks like omnichannel is back in business. Physical retail is, in fact, alive and thriving and not dead as the pundits would have us believe. 
In the world of wine, there is a lot of movement. We don't just sell wine, for example. We also do tastings and presentations, among other activities. The web brings us traffic to physical stores, and they in turn, build customer loyalty. Our idea was to create a community around the wine experience, we've decided to call this our 'premiere experience'. We even have a kind of Prime Premier with many advantages for our members. 

MultiSafepay: Carlos, you started the online wine business in 2008 with a humble online shop. Today you count 21 physical locations in Spain and Mexico among the Vinopremiere portfolio. What's in store for Vinopremiere's growth and evolution?
Carlos: Our next steps are to keep expanding. We're already opening more physical stores in markets like Mexico. A couple of years ago, we received some proposals to franchise. Initially, we weren't interested because our vision involved owning all our own shops, but we soon realized how complicated growing a chain is. After studying the franchise possibilities and evaluating the pros and cons, we decided to franchise. 
To date, we have franchised one shop in Zaragoza and two in Mexico, and toward the end of 2022 we will open shops in Donostia, Valdemoro, Boadilla del Monte (Avenida Infante Don Luis 14), and central Madrid (Calle Ríos Rosas 55). Our future will be about growing both on and offline and growing our community. 
From there we will continue to grow our online and physical presence, and create community among wine and gourmet-food lovers.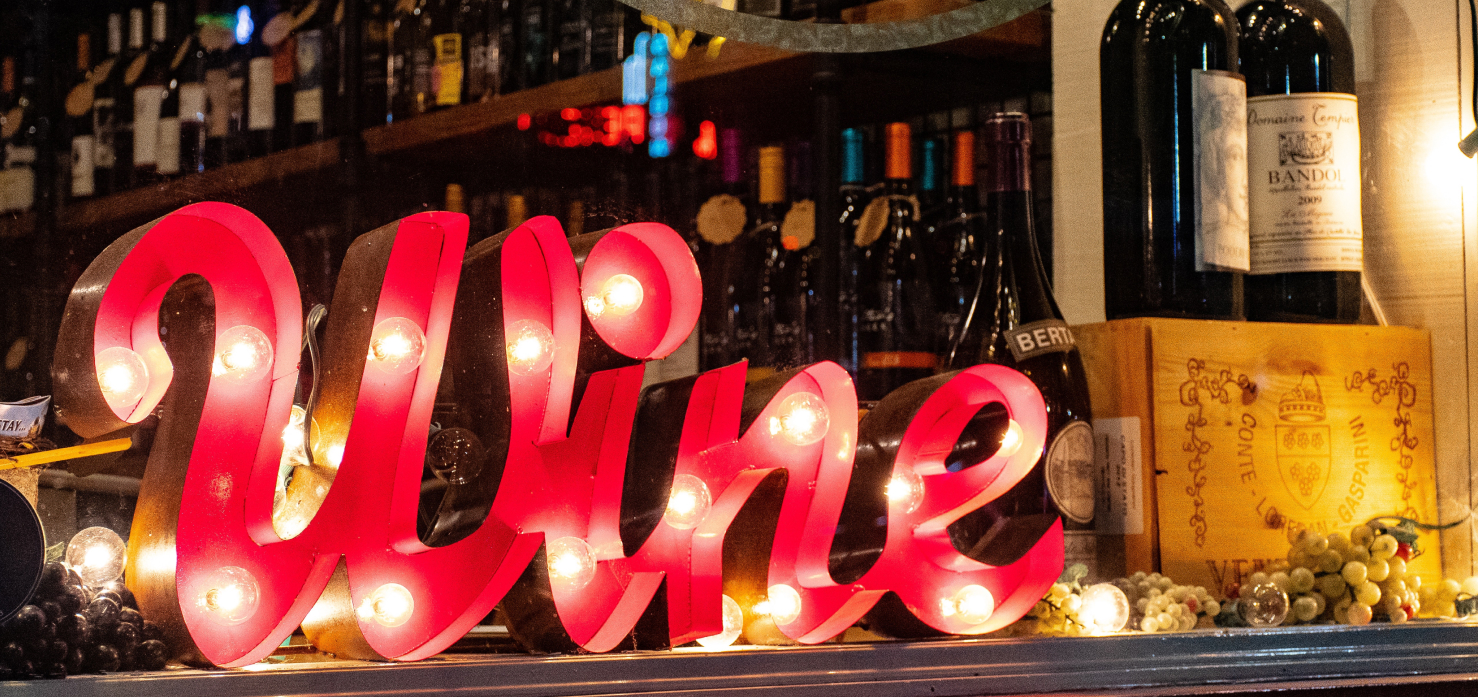 MultiSafepay: Is a future European expansion in the cards?
Carlos: Yes, that's the idea. We're investigating how to expand across Europe and have already received franchise proposals from Germany, the UK, Sweden, and Estonia, which we're evaluating.  

MultiSafepay: Do you see a role for MultiSafepay in your expansion?
Carlos: Without a doubt. MultiSafepay has agreements with payment methods across all of Europe, and we'll be activating each payment method intact with each opening across Europe. We can activate the payment methods with just one click and already know which payment methods we will use. 
So far, we're delighted with our results, adapting to the market and unique situation we find ourselves in. 

MultiSafepay: What advice would you offer new entrepreneurs in ecommerce?
Carlos: The truth is sadly that the data draws a bleak picture. The majority of businesses don't survive past the four-year mark. 
The advice I always give is to be very clear about what you want to do and above all, the risks you're prepared to take. How much are you willing to risk?
I had a tough time when I was running my cell phone business. Both my family and I were indebted; it was horrible. Today, I will only go as far as I'm willing to go with my partners, and we never involve anyone else. You must improve the numbers and see if your actions were worth it. 

MultiSafepay: It's interesting to know what goes on behind the scenes. People usually only see your current success, and few stop to think about how much it takes to get there. 
Carlos: Exactly. I always say that entrepreneurship requires effort. You have to work 12 hours a day, 365 days a year. I work all day, and even on vacation, I take calls. So you have to love what you do – otherwise you'll burn out! I have entrepreneurs tell me they want to "go for it," but they also want to keep their job on the side. I usually remind them if they're not ready to invest time and money, they're better off investing money in something else. 
As a rule, half-baked ventures into entrepreneurship usually don't work. 
---
Are you interested in joining the ranks of our successful ecommerce businesses?
At MultiSafepay, we can help you design your own flexible, secure and frictionless payment system so you can offer your customers an optimized shopping experience from start to finish.