Online payments in the pharma industry: MultiSafepay & Farmacia Bolli 1833
The pharmaceutical sector is one of the industries that have been front and center in ecommerce throughout the pandemic. Not just because of the new services pharmacies had to integrate (think swabs and vaccines) but also because of the leading role that pharmacists have played in terms of advice and assistance. 
And just a few months after the onset of the crisis, Farmacia Bolli 1833 inaugurated its own ecommerce channel. A leap that allowed it to go from being a well-known household name reality to a business with much broader horizons. MultiSafepay has been an early partner to Farmacia Bolli 1833. 
Farmacia Bolli 1833: A traditional company takes on an innovative challenge 
Farmacia Bolli 1833 (founded in 1833!) was first formed to serve a small hamlet in Perugia. The store covers no less than 1,000 square meters, and the owners' foresight has ensured the store has continued evolving. The customer's needs are always at the forefront; Farmacia Bolli 1833 now offers nursing consultations, beauty treatments, and access to special departments for celiac disease or sports and nutrition, for example. 
Almost 200 years after its founding, in 2019, Farmacia Bolli 1833 launched online. Chiara Vivoli, Ecommerce Manager of Farmacia Bolli 1833, tells us what the birth of the webshop entailed and how it changed the development and performance of the business.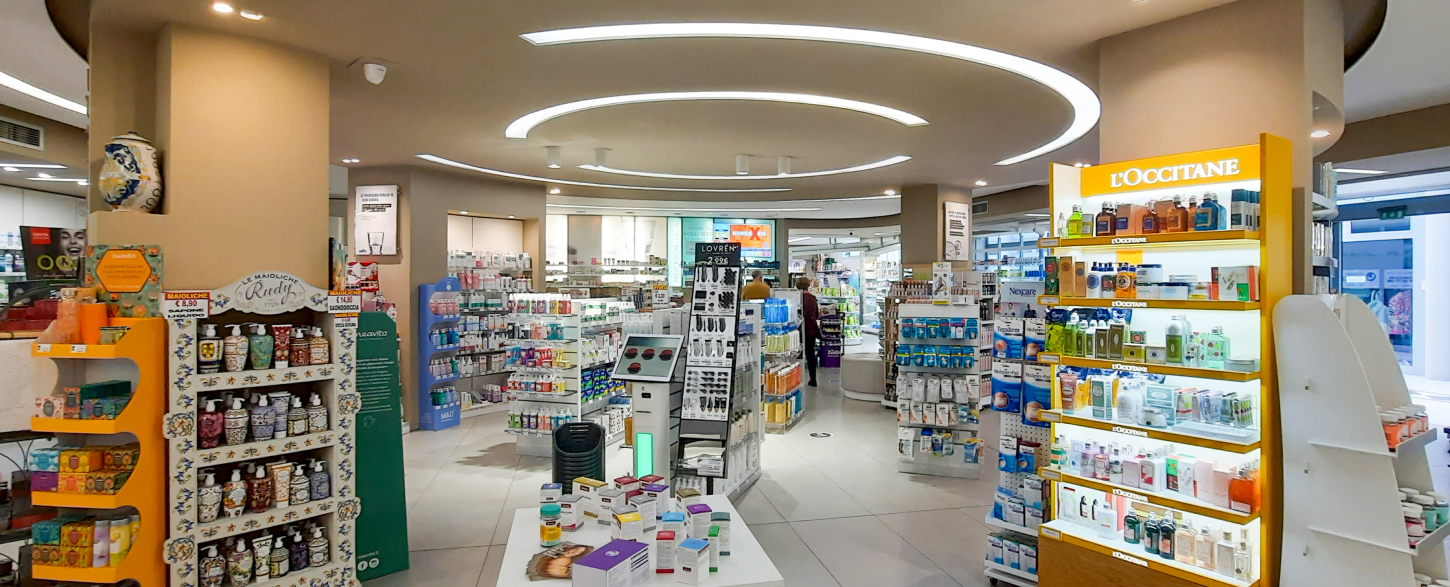 ­
Online payments in pharma 
The flexibility of the Farmacia Bolli 1833 founder has undoubtedly paid off over the years. Chiara Vivole confirms, "The success the company has been able to maintain over time is mainly due to the current owner, Dr. Giuseppe Cenci, and the previous owners understanding what new needs clients had, and putting them first. In Umbria, we are the first pharmacy in the region with continuous opening hours, seven days a week. The varied range of services in the area has led to constant growth, not only in terms of turnover but also in terms of staff: today Farmacia Bolli 1833 employs 35 people." 
The impact of digital and the start of an ecommerce channel  
Combining the webshop's young and innovative side with 200 years of history was complex. Chiara indicates that combining tradition with modern requirements turned out to be more complicated than she thought. It took a lot of energy, specialization, and a shift in mindset. "The role of the pharmacist needs to be rethought. They are no longer a consultant working behind the counter. Since we opened the webshop, we have been getting online requests constantly, which has prompted us to review customer service. This is because in a dynamic sector such as ours, the customer must be always at the center, even when they're is not physically present." 
"The role of the pharmacist needs to be rethought. They are no longer a consultant working behind the counter. Since we opened the webshop, we have been getting online requests constantly, which has prompted us to review customer service. This is because in a dynamic sector such as ours, the customer must be always at the center, even when they're is not physically present."
Combining the needs of a modern business, such as that of an online store, with a long tradition of offline service requires a lot of energy, deep specialization and a change in mentality."
The challenges of running an online pharmacy  
Once the webshop was up and running, the need for new investments soon became apparent. "The owner thought this through in advance. He understood how important it is to choose the right people to run the webshop. He hired an ecommerce person to focus on internal and external business instead of an external agency. It would have been impossible for an outsider to manage the online channel, given that our industry is full of regulations and aspects to consider. Not to mention the impact of choosing the right (or wrong) suppliers on all activities." 
The day-to-day management of the ecommerce channel, particularly online payments, has also involved some critical issues. For example, when 3D Secure came into effect. For Farmacia Bolli 1883's ecommerce business, the lack of information resulted in 60 percent of transactions being blocked. "If the user making an online payment is asked for a code they know nothing about; it is normal for them to be immediately concerned. Not to mention the fact that the average pharmacy user, although online, is middle-aged and unfamiliar with technology. For these customers, any hiccup, especially regarding payments, turns into a loss of credibility."
MultiSafepay and online pharma solutions 
"We decided to rely on you after thoroughly studying the other options on the market. We could have done what many have done and chosen one of the payment providers best known in our country, but the feeling with MultiSafepay was good. Especially because I am convinced that when two partners start their journey together, with deep mutual trust, a different relationship emerges." 
"With MultiSafepay's support, we managed to find a streamlined, practical, and quick solution that allowed us to solve the problem regarding 3D Secure. We are delighted with you because of your professionalism and your customer service. Stefano Calce, Senior Business Manager at Senior Business Manager at MultiSafepay, has constantly assisted us during different processes. He never made me wait longer than two hours for a response to an email and always acted as an intermediary with the technicians when we needed to make changes to the platform. Whenever we needed MultiSafepay, we always found people on the other end of the phone who were more than willing to help us find the best solution. We see that as one of MultiSafepay's greatest strengths." 
As Chiara points out, the platform's reliability also made a difference: "Payments are one of the most delicate things for an online business. Counting on a secure platform like yours that never gives any problems and can protect customers is an absolute must for those who manage a pharmacy's online store. As an Ecommerce Manager, I need to rest easy, knowing that my partners are doing their job perfectly. And with you, that is indeed the case." 
MultiSafepay has enabled Farmacia Bolli 1833 to overcome critical moments and embrace tech challenges, such as the transition from WooCommerce to Magento 2. 
"When it comes to transaction monitoring and fraud, customers thank us. This aspect, too, demonstrates the intent on our part (and of course yours) to protect the customer from fraud."   
Fast and reliable support is one of MultiSafepay's strengths. We've always found people willing to help us identify the best solution for our needs in MultiSafepay."
Farmacia Bolli 1833 and MultiSafepay: successes and results  
The peace of mind of having secure solutions is one of the main advantages of working with MultiSafepay: "We manage a large amount of personal data. Being able to rely on a trustworthy partner to manage data related to credit cards and payments makes our work much easier." 
And the results in terms of turnover have not been long in coming either: "At first, right after we started the webshop, we were not doing large volumes of transactions. Now, we're expecting to double our turnover in 2023.
A secure and reliable payment platform helps improve the merchant's life from all points of view. "The landing page is clear; there is no friction, and every element communicates between our platform and yours in real-time. MultiSafepay has improved my life because I have never had any customer malfunction reports. Also, yours is an accurate and convenient solution because I can access it at any time and keep track of statements, charges, and so on." 
Your platform is secure, reliable, and notifies us in real time of any anomalies. The collaboration with MultiSafepay has made our life significantly easier, we haven't received a single compliant from our clients about outages or malfunctions."
Finally, in discussing the future, it is inevitable to look at the past, identify what could have gone differently, and acknowledge the lessons learned from it. "Given the high level of improvisation in the ecommerce world, the first advice I would give to those who are about to start their own online business is to rely on serious partners and suppliers. Most importantly, one must consider that ecommerce is not simply the online stall of one's physical store, but is something different that transcends the logic of a physical store." 
It is also crucial to remember that managing a pharmacy's ecommerce portal requires specific and all-around skills in several areas. As Chiara points out, being a good pharmacist is not enough in the online world. "To manage an online pharmacy, besides the pharmacist who provides advice, you need the Ecommerce Manager, the Advertiser, the SEO Specialist, the Social Media Manager. Several professional figures are so specific and far removed from the skills of a pharmacist that it is impossible to improvise. And they are also necessary because, unlike with a physical store, which sooner or later someone will notice and come in and shop online, you have to be very good at being found and standing out from the competition. You need to make yourself known and win the trust of the public. And, of course, you need to invest in bringing consumers to your site." 
­
---
Would you also like to take advantage of a secure and reliable payment platform that allows you to expand your online business?
Let's have a chat. We love talking payments and how we can help you.