10/04/2018 Industry news
E-invoicing is the new, smart and automated way to process e-invoices with MultiSafepay. With E-invoicing, you have complete control over the entire payment process and all communications with your customers. You can fully personalize the customer flow, create your own process for risk management, set up a timeline and select your preferred means of communication. The new 'Batches' tool allows you to upload multiple invoices simuntaneously, saving time and efforts. Controlling your invoice flow has never been easier.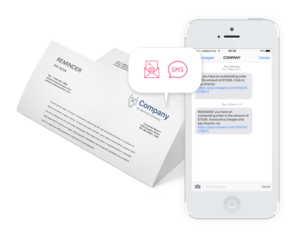 E-invoicing is the most flexible and customer-friendly e-commerce payment solution, particularly for B2B sales. Contact us now and take full control over your credit management process.
Why E-invoicing
There are a number of different benefits when processing "pay after" payments with E-invoicing:
Full control over the communication with your customer
Create your own timeline, define multiple timelines to suite different situations
E-mail, SMS, letters in your own branding and tone of voice
Manage all your e-invoices with one payment platform
Increased conversion (especially for B2B transactions)
All payment methods accepted
Easy to integrate
Scalability thanks to the new "Batches" tool
How to use "Batches" feature?
From now on, you can generate E-invoices in batches, in you MultiSafepay Control. To use the new tool, navigate to E-invoicing in your MultiSafepay Control, then choose Batches and click on New Batch, here you can also find the template for uploading your invoices. You will be able to upload .xls, .xlsx and .csv files and generate all invoices at once.
---
Do you have a webshop and are interested in the E-invoicing solution to manage your payments?
Or arrange a call back at +31 (0)20 850 0500
---