MultiSafepay DOCS has a new look


The improved information architecture and side menu make the documentation easier to navigate at a glance. Use the powerful search index to filter search results and quickly find what you're looking for.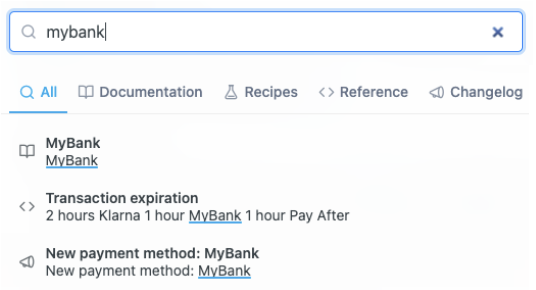 Pages now follow a consistent structure to help you skim and digest them quickly. The new on-hover glossary feature helps you understand terminology without leaving the page and interrupting your flow.



Expandable details elements contain complete instructions on specific processes. Then simply collapse them again to save space as you explore the page.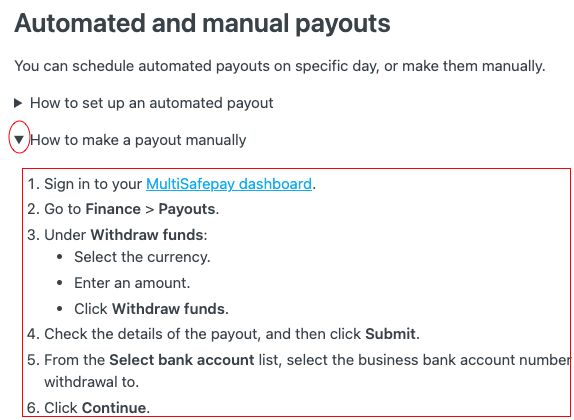 The Docs Team is dedicated to helping you understand our sophisticated, yet simple solutions and aims to continually improve. Now you can share feedback with us directly, or even offer suggestions yourself!