Divide & MultiSafepay
MultiSafepay has the most complete payment integration for your Divide webshop. Switch for free before April 1st 2023.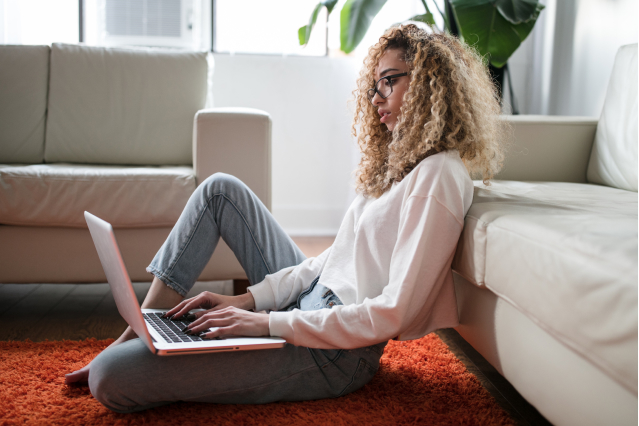 Access the best Divide integration for free
Offer super fast repeat purchases with tokenization and integrate credit cards directly in your checkout
Offer fast repeat purchases through tokenization
Integrate credit card payments directly into your checkout
Access the latest digital wallet and Buy Now, Pay Later payment methods
Switch to MultiSafepay as your payment provider for free before April 1st 2023
The most complete payment mix
Knowing what payment method your customer wants and making sure it's present is one of the best ways of optimizing your checkout conversion.
To ensure you're offering the right payment method to the right consumer, we have an extensive range of over 35 payment methods. You'll gain access to all of the payment methods in our Divide integration.
Digital wallets
We offer the largest variety of digital wallets on the market. From big names such as Apple Pay or Google Pay, to market-specific ones such as Alipay and WeChat Pay. We've also added Amazon Pay to our payment mix, which rounds out our digital wallet offering alongside PayPal.
Bonus tip: add your payment methods to your footer so your customer knows immediately which payment methods you have waiting for them.





Lightning-quick repeat purchases
Use tokenization to offer one-click payments
Tokenization is a powerful tool in ecommerce. This technology saves sensitive payment details as a non-sensitive token, and the payment details are stored and protected by MultiSafepay in line with the highest PCI-DSS standards.

The token is then provided to you for a lightning-quick payment process. Once the payment method is stored and tokenized, the customer can select their payment method with one click and finalize the purchase
Keep your customers sensitive data safe
Provide lightning-quick one-click purchases
Payment method
**** **** **** 0332
M. Von Safepay
10/28
**** **** **** 0112
M. Von Safepay
11/26
Customer-initiated transactions
Allow your customers to store their preferred payment details as a token so that, when they return to your website, they can simply select the token at checkout. Once prompted to choose a payment method, their previously used payment method will be presented, providing them with a smooth one click payment.
Recurring payments
Tokens can also be utilized for recurring payments which you initiate (merchant-initiated transactions). Once tokenized, a payment method can be safely stored and used for further purchases. This also includes recurring payments. If a customer has a balance that needs to be topped up when it falls below a certain amount, you'll be able to automatically use the tokenized payment method for this.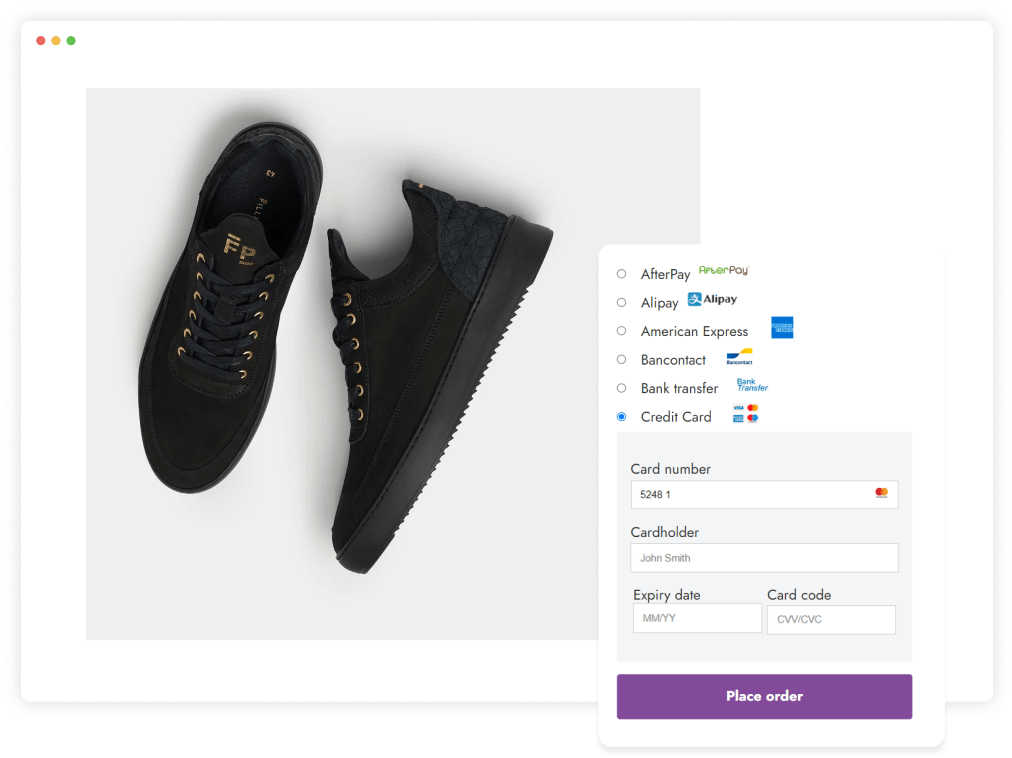 Credit card payments in your checkout
Use our embedded components and boost conversion
Use our building blocks to create the ultimate frictionless payment experience.
Payment components integrates the payment fields for credit cards directly into your checkout. This reduces the overall steps a customer needs to perform, and keeps them engaged and on-site
Fully styleable to match your branding - fonts and colors
Receive newly updated payment methods and features automatically
Always work in accordance with European regulations
Filled to the brim with smart payment features
MultiSafepay Dashboard & APP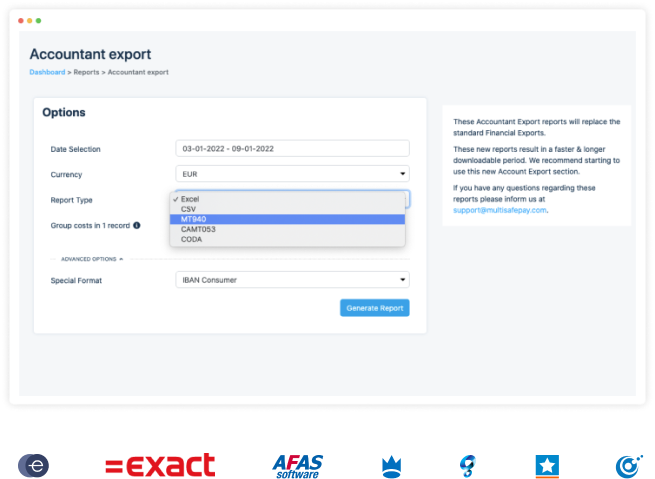 As a MultiSafepay merchant, you will get direct access to the MultiSafepay app and dashboard. This will give you instant access to your online transactions anywhere, anytime from now on, and a better picture of your business.
Link your transactions to your accounting application
Easily export your transactions to popular accounting programs such as Exact, King, AFAS or SnelStart in CODA, MT940 or CAMT053.
Get insight into your transactions
Our dashboard gives you comprehensive insights and data on how your business is developing. Look at your year-on-year reports and get a clear picture of your business at a glance.
ACA XPRT integration
We also offer an integration with the ACA XPRT software. This direct integration simplifies your reconciliation and accelerates your business procedures, all while reducing the chance of manual error.
Get started today
Implement MultiSafepay as your payment provider and enjoy all the smart features and solutuions we have to offer.
Sign up directly through the form before April 1st and enjoy our special price offer, or contact our experts for more information.