Magento has officially announced the end-of-life date for Magento 1. After a decade worth of development, the e-commerce platform will no longer publish security updates and other innovations. Because of this progression, it is highly necessary for merchants to start deciding on a new e-commerce platform for their webshop. We all know that there is no single one-size-fits-all eCommerce platform solution that is perfect for every business, as each platform has its own advantages. In MultiSafepay's experience, platform upgrades are a chance for positive digital transformation in organizations. It is now up to the merchant to start orientating on what platform is most applicable for their webshop. One thing is certain: MultiSafepay will have a plugin that is most suitable for your platform!
It is of essence for the merchant to make the right decision when migrating to a new e-commerce platform. For this reason we asked Berend Lantink 'Head of Tech at MultiSafepay his opinion on migrating to Magento 2:
"All Magento 1 webshops are currently migrating. Some of the webshops already switched over to Magento 2, while others are still orientating. Due to my experience with Magento 2, I was already impressed by the extensive range of plugins that broaden the possibilities for a webshop. On account of this I decided to obtain a Magento 2 certification. With a Magento 2 webshop one can really get a head start on their competition, this is because of (among others) its powerful API, integrated BI tools and ongoing upgrades"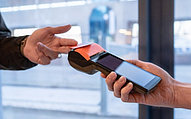 When adobe developed Magento 2, their goal was to create the ideal shopping experience and customer journey. The digital platform has a very flexible and open architecture and is easily accessible with all your devices. For every online visitor, you are able to create a personalized shopping experience in a user-friendly manner. It is evident that Magento 2 has a massive range of personalized possibilities, although this holds true Berend adds:
"Despite of Magento 2 being a powerful platform, I would not recommend it to every merchant. Every online business has its own specific standards, desires and needs. At MultiSafepay we want you to make the right decision in migrating to a new platform, that is why the merchant may always call us for support."
In recent years MultiSafepay has invested in a professional plugin development team. That is why MultiSafepay has a broad range of high quality plugins. It is essential for merchants to consider what is important when migrating to a new platform. On account of this we asked Anoushka of Chilla.nl what is important for her:
"For our webshop, we like to customize and adjust many things by ourselves. In Magento 2 we felt like we weren't completely able to. That is why we chose for Prestashop instead and we are going live in two months. We already checked the MultiSafepay plugin, and it works perfectly!"
Why Magento 2 and MultiSafepay?
MultiSafepay highly believes in maintaining a personal approach. That is why we want to deliver optimal support during your migration to a new digital platform. If you need more information or have any questions, please contact your own account manager, tech support or send us an email to [email protected].

---
---