In recent years, thousands of millions of credit card numbers have been fraudulently duplicated. In order to prevent these frauds The Payment Card Industry Data Security Standard (PCI DSS) was initiated. The PCI DSS functions as the pillar that minimizes these frauds and schemes from happening. On that account, when a webshop facilitates credit card payments , it is mandatory for that business to get a PCI DSS license.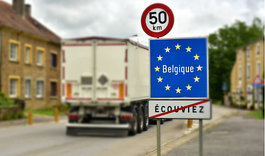 This so called 'Payment Card Industry Data Security Standard' minimizes the chance of fraud when credit card data is breached. The breach or theft of cardholder data affects the entire payment card ecosystem. Customers suddenly lose trust in their merchants, sales decrease and there are often fines and penalties that are a result of this.
The PCI-Portal
In order to the comply with the PCI DSS standard in an efficient manner, MultiSafepay created a PCI DSS Portal as part of our service and dedication to help you build and maintain a secure payment environment. To get PCI certified, the merchant has to fill in the Self-Assessment Questionnaire (SAQ).
Although the standard procedure offered by many online payment services can be considered as a time consuming process; MultiSafepay has come up with a way to solve that. By creating the PCI portal and adding it to the MultiSafepay Control, you will soon be able to get the PCI DSS certificate in a swift and easy way!
Easy Access
In general, Payment Service Providers (PSP's) maintain an outdated standard in offering the PCI license. The process requires the merchant printing out forms, filling them out and consequently sending the SAQ via email. What MultiSafepay did by presenting the PCI Portal is moving past these stagnating procedures, and provide the merchant with a completely digital and quick way to get PCI certified.

"You will soon be able to get a PCI DSS certificate in a swift and easy way!"
Preventing fines and penalties
With the use of credit card payments in your web shop, you are obligated by credit card companies to certify your business with a PCI DSS certificate. PCI DSS is mandatory for all parties in the payment chain.
It is important for the merchant to complete the self-assessment in order to gain knowledge on all responsibilities and procedures that processing credit card payments brings.
What we often see happening is that Payment Service Providers see PCI compliance as yet another way to charge the merchant with an extra fee. This occasionally results in the merchant being discouraged in completing the PCI DSS certification. Not completing the self-assessment can have major consequences like fines that lead up to €5000,- per card that is breached. To prevent this from happening, MultiSafepay maintains a no cost policy for merchants acquiring their PCI DSS compliancy; safeguarding all parties from getting involved with fees and penalties.

Guiding steps and support
The PCI will be released soon in your MultiSafepay Control and will support you in getting the PCI certificate. The PCI SAQ – to be found in the MultiSafepay Control – contains a digital introduction to guide you in your steps. Furthermore the PCI SAQ consists of six yes- or no questions. In this way it is easy for the merchant to self assess if the company is viable for a PCI DSS license. If it turns out you do not fulfill the assessment information, MultiSafepay will help you in achieving it. This either happens by digital support or a redirection to one of our employees.