The right terminal for your business
We offer a variety of terminals, from small, mobile terminals, to large, stationary terminals – sure to fit your business needs.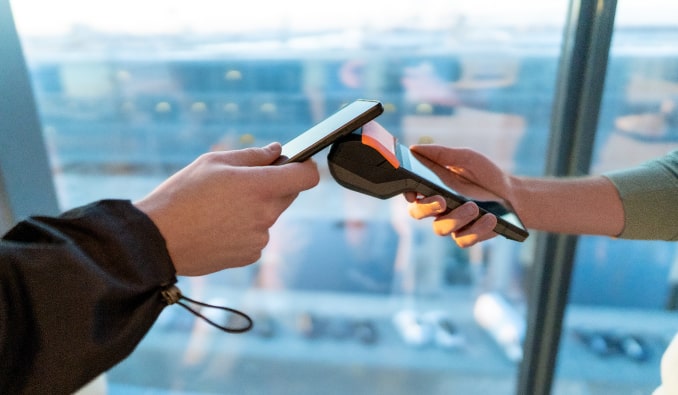 Handheld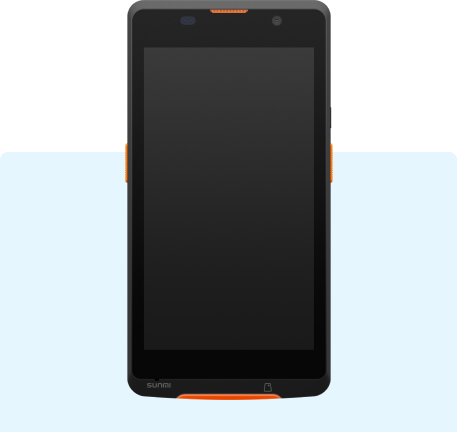 P2 LITE SE
Big features in a small body. Our mini-Android, entry-level terminal enables you to process payments effectively. Impactproof from 1.2m, this terminal is ideal for scanning and taking orders on the go - without a stationary point-of-sale terminal.
NFC, magnetic strip, and QR code
Quad-core 2.0GHz processor
12.7cm HD multi-touchscreen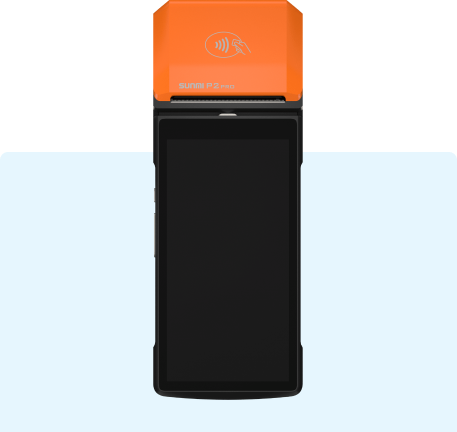 P2 Pro
Our all-purpose mobile payment terminal. The pro terminal runs on Android and is stocked with features to accommodate your business. From a robust molding to resist impacts to a 1D barcode scanner - everything you need to succeed.
NFC, magnetic strip, and QR code
Quad-core 1.4GHz processor
15cm HD multi-touchscreen
5MP rear camera with flash option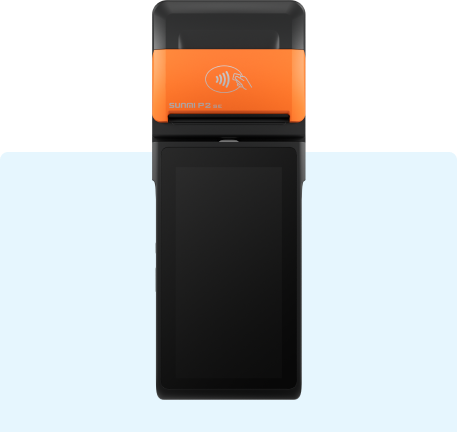 P2 SE
Designed to be versatile. Our P2 SE terminal has everything you need to process payments smoothly. Available with various configurations, such as a dustproof cover, a fingerprint scanner, and a rubber seal to protect the printer.
NFC, magnetic strip, and QR code
Quad-core 2.0GHz processor
13cm large horizontal screen
0.3MP rear and 2MP front camera
Stationary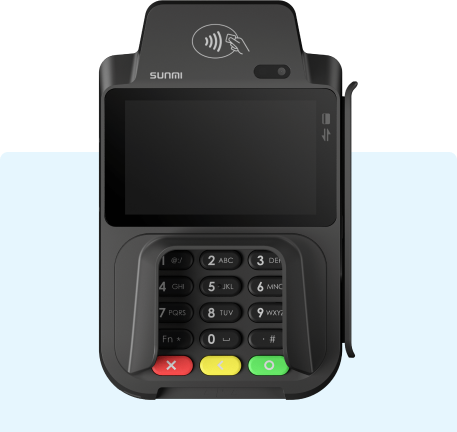 P2 Smartpad
The perfect solution if you're looking for a small, stationary payment terminal. The smartpad supports a variety of payment methods and can be used as a normal terminal, or as a kiosk (selfservice) terminal.
NFC, magnetic strip, and QR code
Quad-core 1.3GHz processor
11cm large horizontal screen
Highly visible NFC reader
Reliability with IP53 rating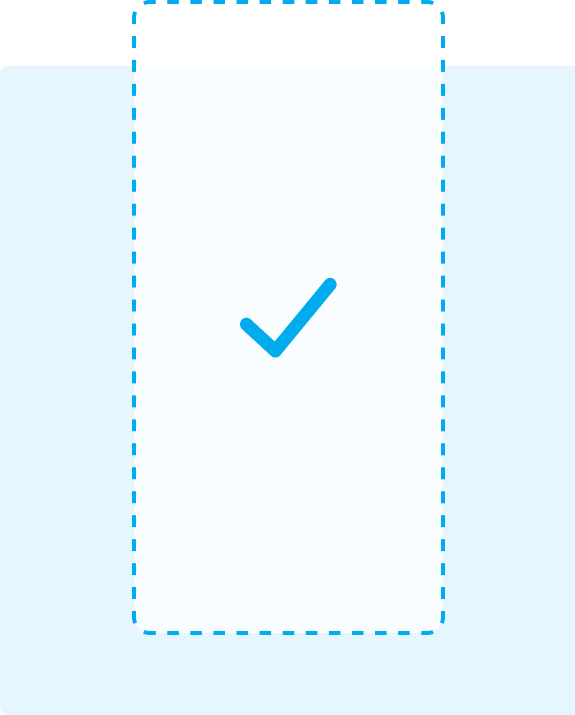 Already own a payment terminal?
Already processing in-person payments with a different party? No worries. We also offer the option to install our software on your existing hardware. This'll provide you with the same advantages we offer through our own terminals.
C-TAP terminals are responsible for up to 80% of all in-person payments in The Netherlands and Belgium. MultiSafepay accepts and supports C-TAP payments as well, which enables you to bring your channels together into a single payment partner.
If you're unsure what kind of terminal you have, please reach out to our ecommerce experts directly.
No need to buy new terminals
Use the trusted MultiSafepay payment network
Available on all CTAP compatible devices

All payment methods through one contract
We offer over 35 payment methods, all available through one contract, with no additional costs.
Always the latest payment solutions
Being innovative is in our DNA. With MultiSafepay, you're using the latest, best payment solutions in the market.
Local European support teams
Our support teams speak Dutch, Italian, German, Spanish, and French. Always there to help your business.
Simplify your business operations
Automate your accounting through our smart solutions. Save valuable time and optimize your workflow.
Advanced reporting & analytics
Take a deep dive into your business in our dashboard. From your customer's details to your payment trends.
Connect your online and in-person payments
Create a unified customer view and create the perfect customer journey across all channels.
Request your terminal today
Enter your request for one, or multiple, of our payment terminals here.
Our ecommerce experts will get back to you to confirm and discuss the options for your business.
If you're offering payment terminals to customers of yours and would like to start using MultiSafepay terminals, use the button below.