Klarna
Express Checkout
Activate this Express Checkout button for your store today. No additional costs, all through one contract.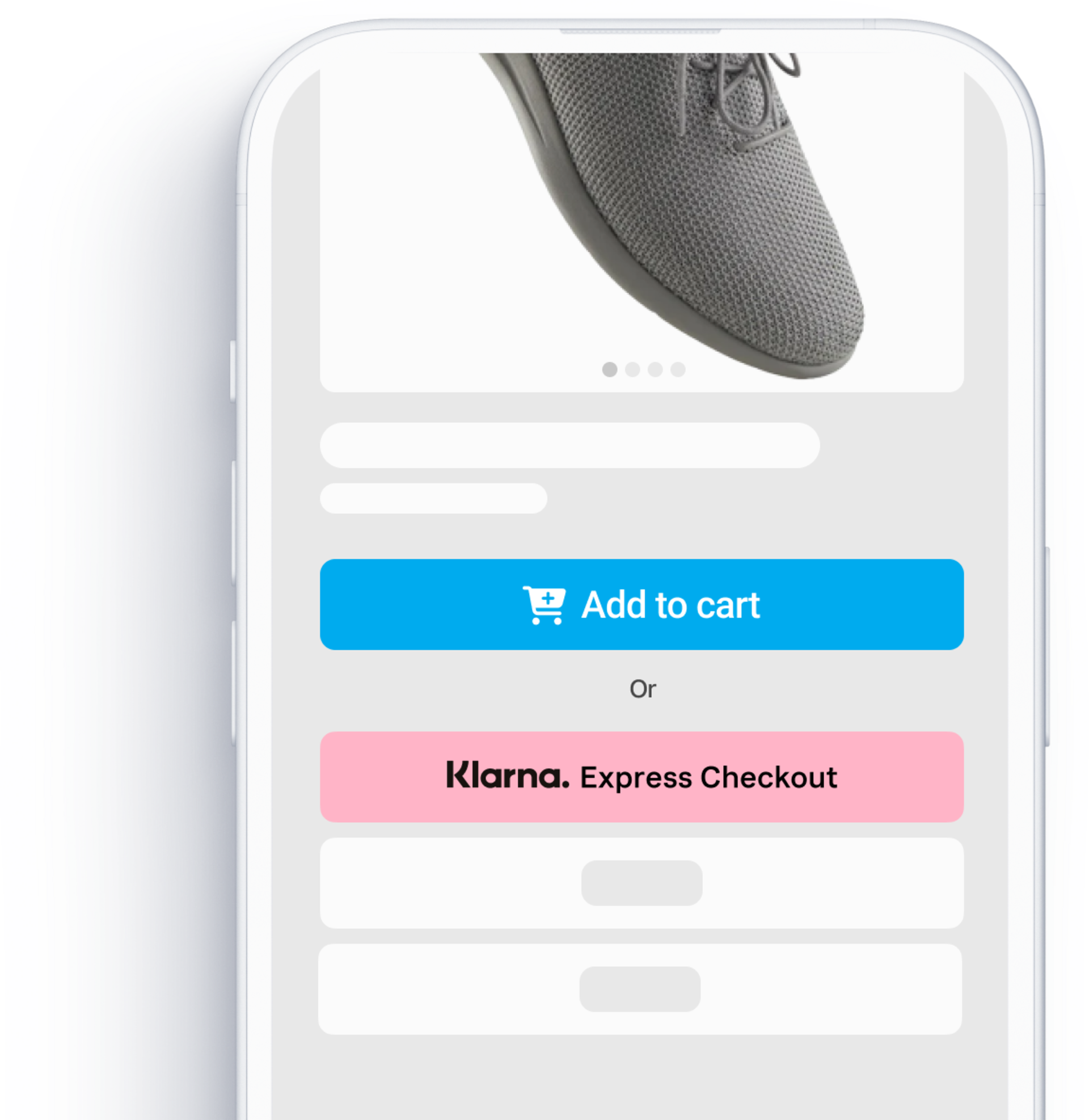 What is an Express Checkout?
Express Checkouts are alternative integrations for existing payment methods. By integrating a styled button on the product or checkout page, Express Checkouts create a shortened, alternative payment flow leveraging already stored user and payment data.

When consumers save their payment methods in digital wallets, they are verified for security (3DS) and stored as encrypted tokens. The payment flow for Express Checkouts uses these saved payment methods by utilizing biometrics, like a fingerprint or face recognition (for SCA). This simplifies and shortens the payment process, as there's no need to enter any information or create an account.
Main benefits
Boost your conversion and success rate with seamless payments

Garner trust with the huge Klarna customer base by offering their favorite payment method

Offer debit, and different Buy Now, Pay Later payment methods
Boost your conversion rate with the smooth Klarna Checkout payment flow
Klarna's Express Checkout is a popular Express Checkout in Europe. Klarna offers her services to a large audience, reaching more than 150 million consumers across multiple countries.
Klarna Checkout is a proven success, merchants using the Express Checkout enjoy a conversion increase of up to 30%, alongside an 16% higher order value on average.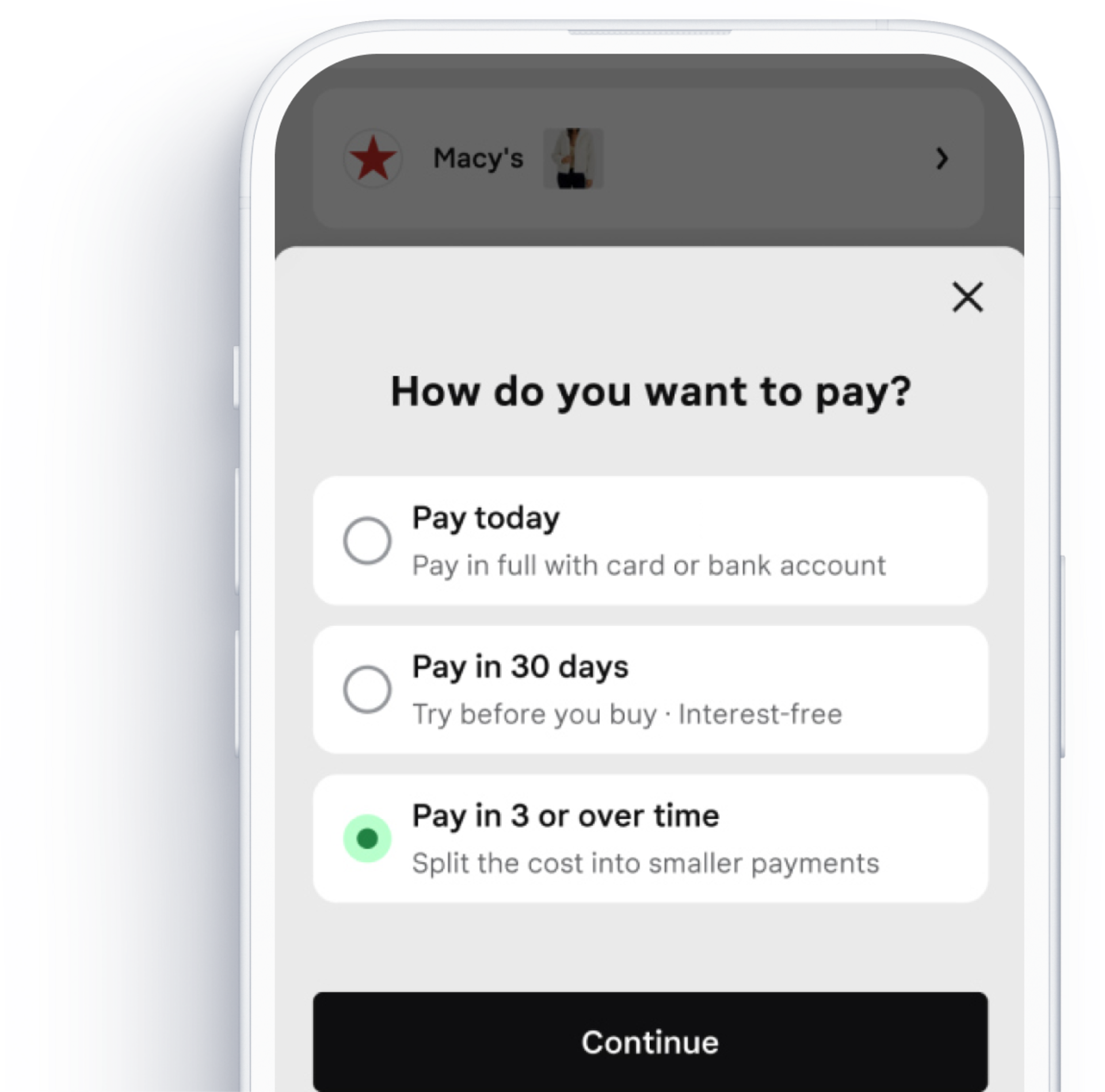 Easy to find, easy to use
The Klarna Express Checkout button can be integrated directly on the product page, giving consumers an accessible payment journey before the checkout page. By inserting the already known Klarna user data, the customer is presented with a frictionless, fast payment experience. This excellent payment flow is especially useful for guest users, as they can enter your store for the first time and, just by using the Klarna Checkout button, pay as if they already have an account
The consumer can choose which payment method they'd like to use. In the Netherlands for example, Klarna Checkout offers iDEAL, Klarna Pay Later, or direct debit.
Shorten the payment process for your customers
Not a MultiSafepay merchant yet?
Reach out to our ecommerce experts to discuss the best options for your business.
Already a MultiSafepay merchant?
Check our Docs page on how to activate this Express Checkout in your webshop.