Apple Pay
Express Checkout
Activate this Express Checkout button for your store today. No additional costs, all through one contract.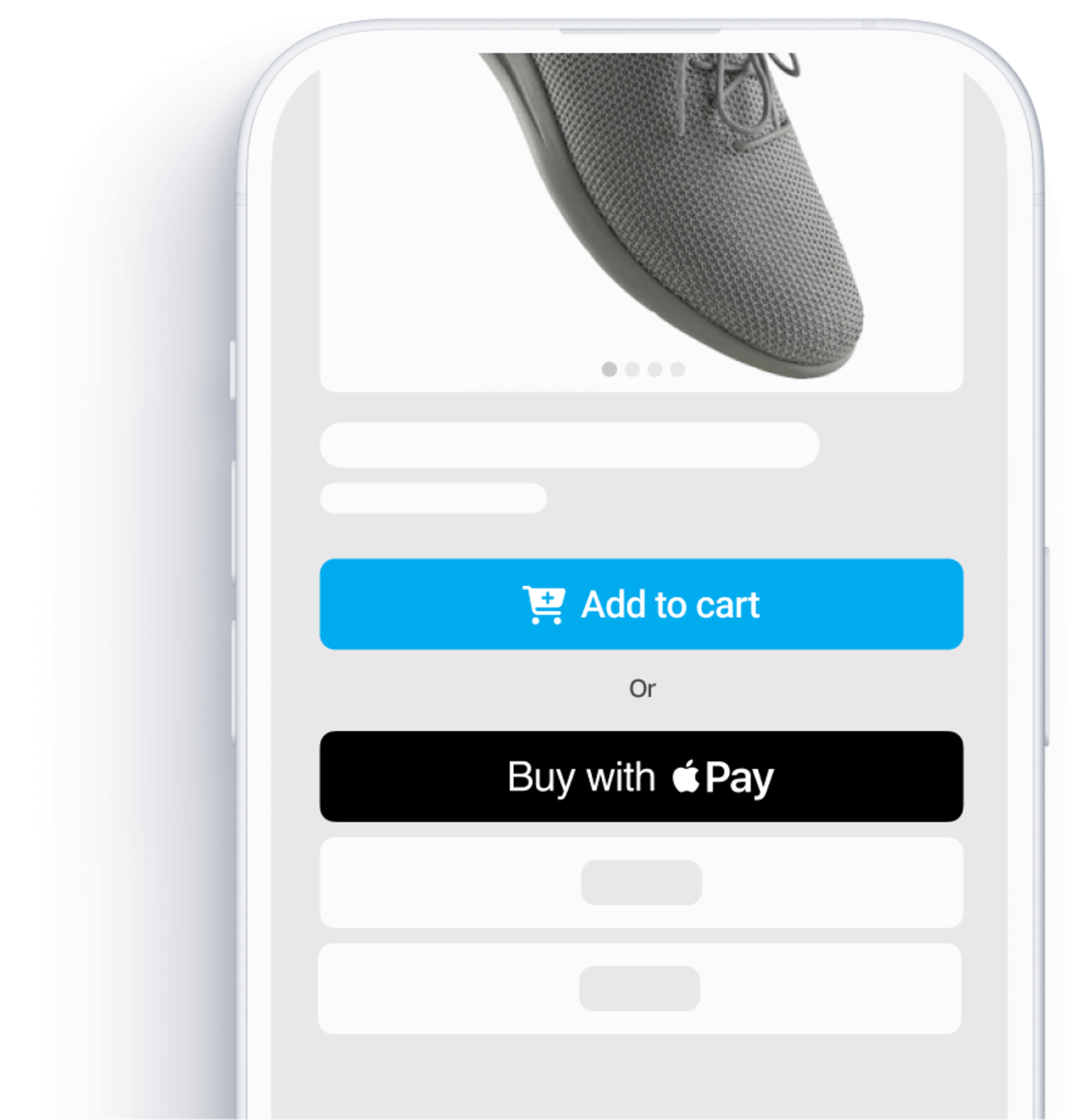 What is an Express Checkout?
Express Checkouts are alternative integrations for existing payment methods. By integrating a styled button on the product or checkout page, Express Checkouts create a shortened, alternative payment flow leveraging already stored user and payment data.

When consumers save their payment methods in digital wallets, they are verified for security (3DS) and stored as encrypted tokens. The payment flow for Express Checkouts uses these saved payment methods by utilizing biometrics, like a fingerprint or face recognition (for SCA). This simplifies and shortens the payment process, as there's no need to enter any information or create an account.
Main benefits
Boost your conversion and success rate with seamless payments

Improve your authorization rates by using safely stored tokens

Garner trust with the huge Apple customer base by offering their favorite payment method

Offer credit and debit payment methods

Automatically hide the button for non-Apple users
Frictionless payments for Apple devices
Once the consumer clicks on the Apple Pay button, they're provided with a pop-up that prefills all their stored Apple data, all that's left to do is authenticate through biometrics (fingerprint of facial recognition). Once authenticated, the payment process is moved along and authorized, after which the payment is complete.
The button can be shown on the product page, but also on the checkout page itself, and styling wise the button is available in both black and white, depending on your website's current styling.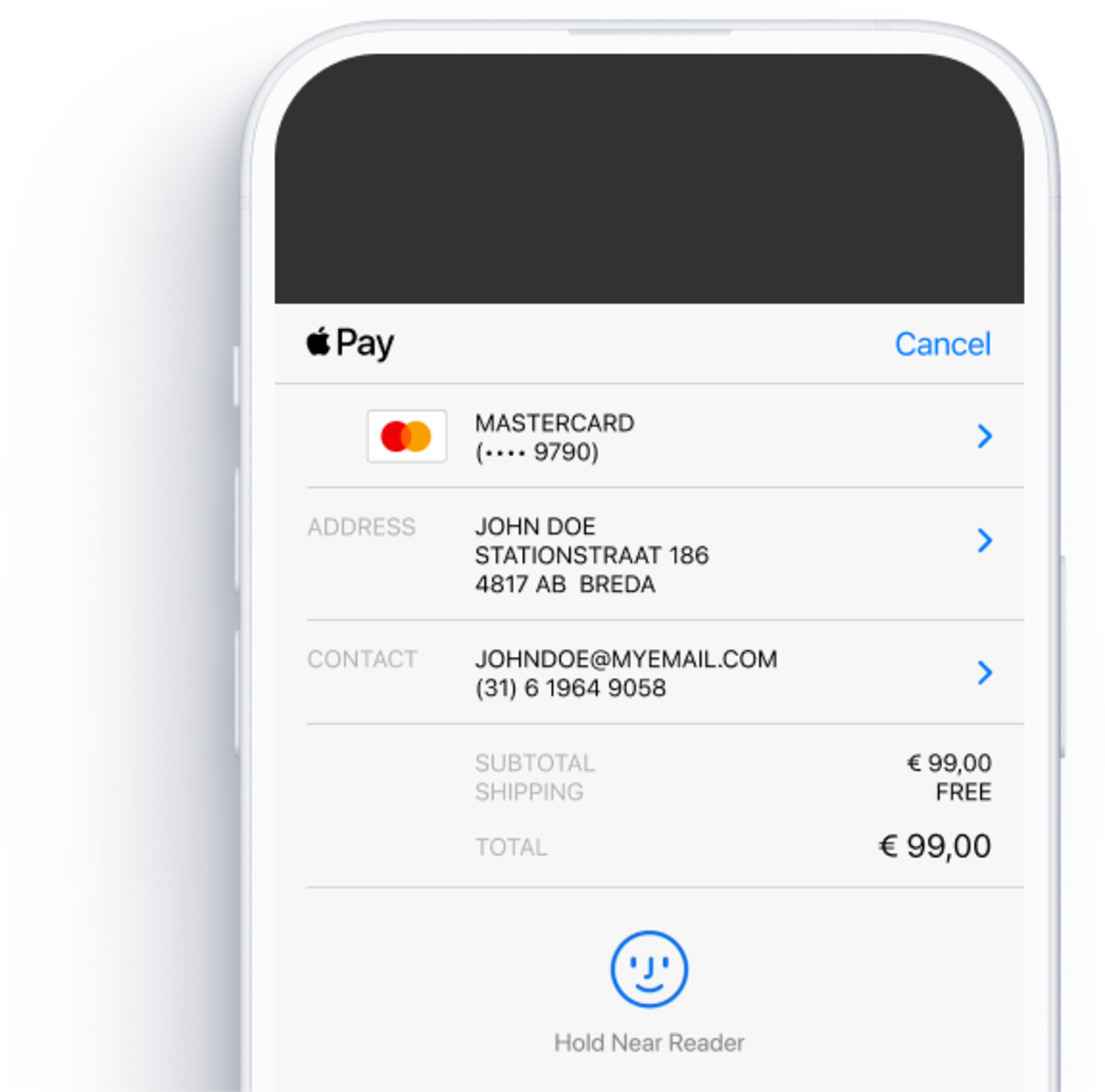 Satisfy the Apple user base
With Apple's market share in the mobile segment, offering payments to just the Apple audience is enough to be profitable. As of 2023, there are over 1.5 billion active iPhone users, and that number is still growing yearly.
Guest users
Apple Pay shines particularly with first time buyers in your webshop. If customers want to finish their purchase swiftly, but do not want to enter all their data or create an account, using the 'Pay with Apple Pay' button is a great way of offering them a swift payment experience without the hassle. You can always prompt them to create an account after the purchase is completed.
Shorten the payment process for your customers
Not a MultiSafepay merchant yet?
Reach out to our ecommerce experts to discuss the best options for your business.
Already a MultiSafepay merchant?
Check our Docs page on how to activate this Express Checkout in your webshop.