MultiSafepay is in constant development to provide you with meaningful services. On that account, a new update for Magento was just released. If you are already using MultiSafepay's plugin for Magento 2, there are some newly developed functions which help you retrieve payments faster! When creating an order in your backend, you will now be able to directly add a payment link in the email directed to your customer, improving customer communication and loyalty.
Direct Payment
With the newly added function, Magento not only notifies the customer with an order confirmation, but also enables merchants to insert a payment link. While customers would previously receive order confirmation by means of multiple emails, this will now be possible in just one email. This strengthens the communication between you and your customers and makes it possible to create streamlined payment possibilities. There will be no more multiple emails to your order paid.
Easily integrate MultiSafepay's payment solutions into your Magento 2 webshop with the free and completely updated MultiSafepay Magento 2 plugin
Personal Customization
With the newly updated feature, it is also possible to customize the email to your liking. Customize your email by choosing where you want to place the payment link and decide what your customer sees first. The link can be implemented however you like, you may use a QR-code or even create a button. Taking control of your customization, enables you to run an optimal communication with your customers, fully accustomed to their needs.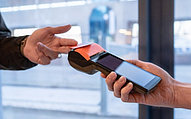 ---
Why Magento 2?
MultiSafepay highly believes in maintaining a personal approach. That is why we want to deliver optimal support for your integration of our Magento 2 plugin. If you want more information or have any questions about our solutions, please contact your own account manager, tech support or visit MultiSafepay's documentation center.