Earlier this month, the European Commission announced its plans to launch a website containing all international delivery rates. The Commission believes that by promoting transparency, consumers will be more inclined to shop online beyond their own country's borders. The plan has yet to be approved by both the Council and the European Parliament.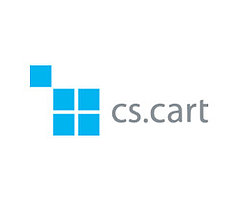 The expansion and growth of cross border sales is part of the European Commission's plan to create a 'Digital Single Market'. The argument seemingly posed by the Commission, is that the single largest obstacle standing in the way of cross border sales is a question of money. The question, however, is arguably whether or not cross border sales will suddenly take off simply because the consumer is able to look up delivery rates of online shops in a particular country. Can the stimulation of cross border sales really be boiled down to "saving a couple of euros"?
High delivery rates: stunting the growth of a Digital Single Market?
Though it may be expected that the internet, and by extension online shopping, has basically evaporated borders, most consumers still prefer to buy from online shops based in their home country. Only 15 percent of European consumers buy products in online shops based in a member state. The conclusion: consumers avoid foreign online shops because of high delivery rates.
Of course there is something to be said for promoting and encouraging a healthy and competitive market; by listing delivery rates on one website, discerning consumers can see how much money delivery will cost them before they actually make a purchase. That being said, consumers tend to stick to what they know and trust: just because they gain an insight into delivery rates, does not mean that they will suddenly start purchasing their products in foreign online shops.
"We have to hurry up, or we will get left behind"
Just a couple of years ago Andrus Ansip, EU Commissioner of Single Digital Market, expressed a real sense of urgency in unifying the digital European market and thereby strengthening the European market. Ansip pointed out that creating a Digital Single Market could bring the EU an additional 415 billion euros of income. However, levelling the playing field may arguably be exactly that: the start of a semi-monopolized market only accessble to large (mainly non-European) enterprises, resulting in a playing field that is so level, it no longer stimulates competitiveness and ultimately kills the very market the EU is trying to protect and nurture.
Of course there are also critical arguments and questions raised regarding the forming of one European digital market. Aside from the fact that the e-commerce industry is not the only industry affected by the (proposed) changes, smaller enterprises may bite the dust if they have to comply with all the same rules as established industry giants. Perhaps because of this, the EU has indicated that small(er) delivery companies will not be compelled to provide delivery rates; the EU has dubbed this "an excessive burden" for smaller companies. The question remains whether transparency regarding delivery rates will actually encourage more consumers to purchase from foreign online shops.
If creating a successful online enterprise were simply a race to the bottom, the lowest rates would always win. The rules and regulations are still many and anything but transparent. It is not a given that simply listing delivery rates in one place will automatically settle the nerves of every online consumer and result in a massive surge of foreign purchases. Things like customs, the quality and dependability of craftsmanship etc. (something which is also a factor in digital products) may still hold the consumer back. Finally, modern consumers are encouraged to be skeptical and distrusting on the internet. So this may have to be addressed first.