Though approximately 77% of companies have a (corporate) website, only 18% of these companies actually use their website as a sales channel. This is one of many findings included in the annual European Ecommerce Report, which was presented in Brussels at the end of last month. The main focus of the report is cross border sales, and includes many insights into online consumer behavior across individual European countries.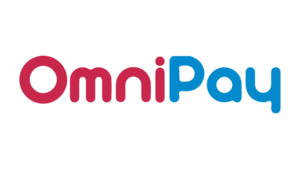 Stimulating cross border sales
According to their press release, the main objective of Ecommerce Europe is "to create a level playing field for online trading in EU countries" by, among other things, lobbying for policy changes. The EU continues to adopt new laws and regulations as part of the Digital Single Market strategy. The European Commission has already made steps to unify the EU under the same regulatory rules with intentions to ban geoblocking, plans to increase consumer rights for digital products, etc.
Ecommerce in Belgium: caught between local and international sales
Ecommerce is still on the rise in Belgium, with a growth of 10% in 2016. The forecast for 2017 is that the Belgian ecommerce market will continue to grow in 2017. Though most Europeans still prefer online shops from their own country, Belgians are eager to shop beyond their own borders. According to the report, this can be attributed to its multilingual community and its position at the heart of the European Union (Brussels).
However, this is not the whole story. According to a recent article published (in Dutch) by Ecommerce News, local policies are actually stunting the growth of (local) Belgian ecommerce. Belgium is still struggling with adopting policies to improve labour laws in terms of flexibility. This would allow online shops and distributors to apply night shifts and Sunday shifts and could drastically improve the logistic chain and delivery times. Due to the current constraints, distributors often set up shop in other countries.
Southern Europe: m-commerce is key
According to Ecommerce Europe's press release, e-commerce is "growing exponentially, particularly in Southern Europe". M-commerce will play an important role in this growth, since the largest young population (ranging from ages 15-24) lives in Southern Europe. Therefore, merchants interested in expanding their business in these countries would do well to focus on the mobile experience of their online shop.
Ecommerce in Italy: rise of advanced logistics, room for m-commerce
Italian e-commerce is also expected to grow, reaching 23,14 billion euros in ecommerce sales (2016: 19,9 billion). Of the entire Italian population, less than half shops online (41%) and a mere 14% may do so in a foreign online shop. A reason for this may be that the most popular commodities, which are travel, consumer electronics, and apparel, are typically bought locally.
Additionally, Italian ecommerce may get a real boost from the shift in delivery standards. According to the report, the current standard is home delivery. However, consumers are slowly getting familiarized with "advanced logistics", i.e. pickup points. This may result in more online sales, since consumers will have more freedom/flexibility. Additionally the gradual rise of same day delivery will emphasize the convenience of online shopping. The rise of m-commerce will surely contribute to online shopping convenience.
Spain: growth and rapid evolution of mobile experience
Of the countries included in this article, the highest growth rate is expected in Spain: an impressive 4,07 billion euros. Much like Italy, the hot topics here are delivery options and m-commerce. It's worth mentioning that Spanish consumers are more interested in delivery options than they are in price. In other words, a Spanish consumer would happily pay a few euros more for the same product if the online shop offers the best (or most extensive) delivery options.
M-commerce is a hot topic in ecommerce, and Spain is no exception. In fact, 81% of the Spanish population uses a smartphone on a daily basis. Therefore, a good mobile experience is key in winning over Spanish consumers.
Want to know more about e-commerce in Belgium, Spain, or Italy? MultiSafepay has payment experts for each of these countries. Contact us for more information on how to grow your online business with the right tools and payment methods.