MultiSafepay
Shopify app
Easily accept payments through our custom-built Shopify app. Over 35 payment methods through one contract.
Create the Shopify checkout your customers are looking for
Looking for the most extensive checkout in the Shopify ecosystem? You've come to the right address. Our PCI-compliant checkout ensures that your consumers can use the payment methods they prefer and is easy to set up for you.

Through MultiSafepay, you can swiftly accept a variety of payment methods, such as iDeal or Bancontact, but also Buy Now, Pay Later methods, like Pay After Delivery. After signing up, you can accept payments in a matter of minutes.

Enjoy a pricing model that matches your business, the latest conversion enhancing features, and extensive reporting and invoicing tools.

Download our free MultiSafepay Shopify app and get started right away.
Free app, no startup or monthly costs

Access the MultiSafepay Dashboard and MultiSafepay app for free

Style your communications to match your branding

Flexible reporting integrations and features

In-house risk and fraud monitoring

Accept and process payments in various currencies through our multi-currency feature
Shopify specific features
Control your shipments
Looking to ship your order in several parts or to charge for a service only when it's been consumed rather than when it's been ordered?

Manual capture and partial shipment allow you to decide when and how much you charge and keep your administration and logistics on point.
Smart creditcard fields
Create a responsive checkout procedure for credit cards. We automatically detect which credit card is being entered into the payment fields, after which we'll adjust the displayed information to ensure maximum trustworthiness.

Increase the trustworthiness of your brand and lower dropouts.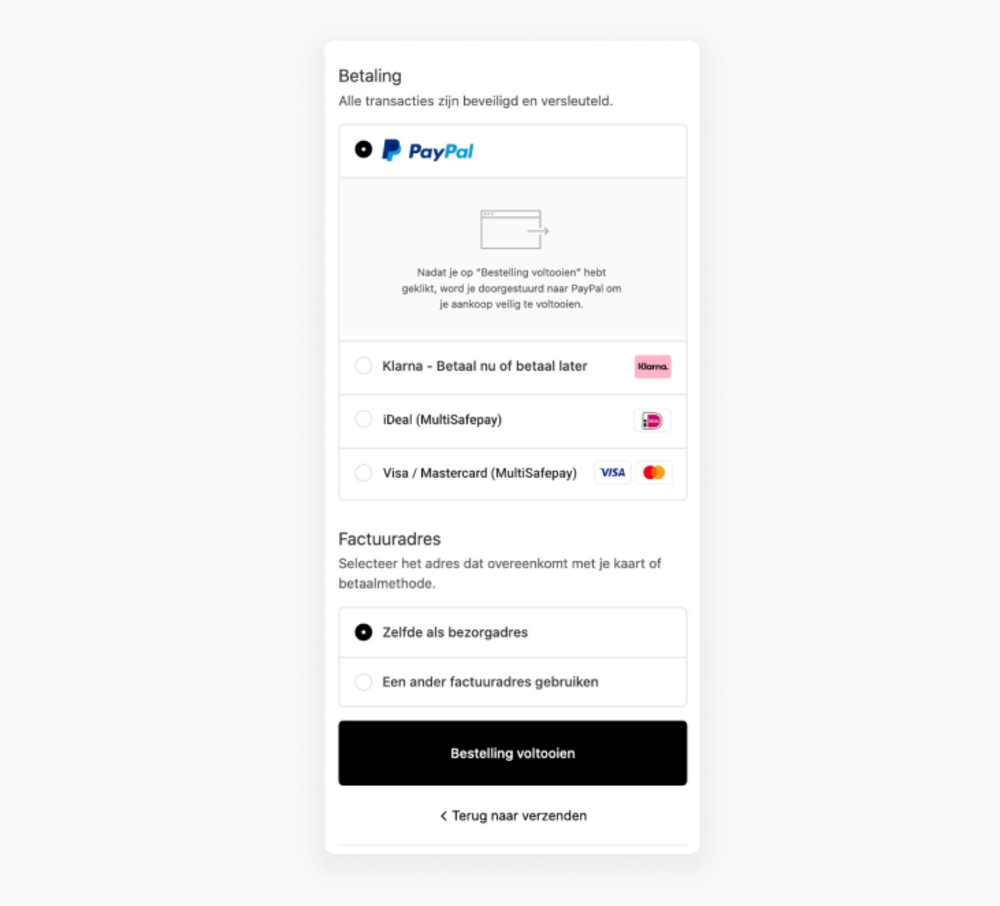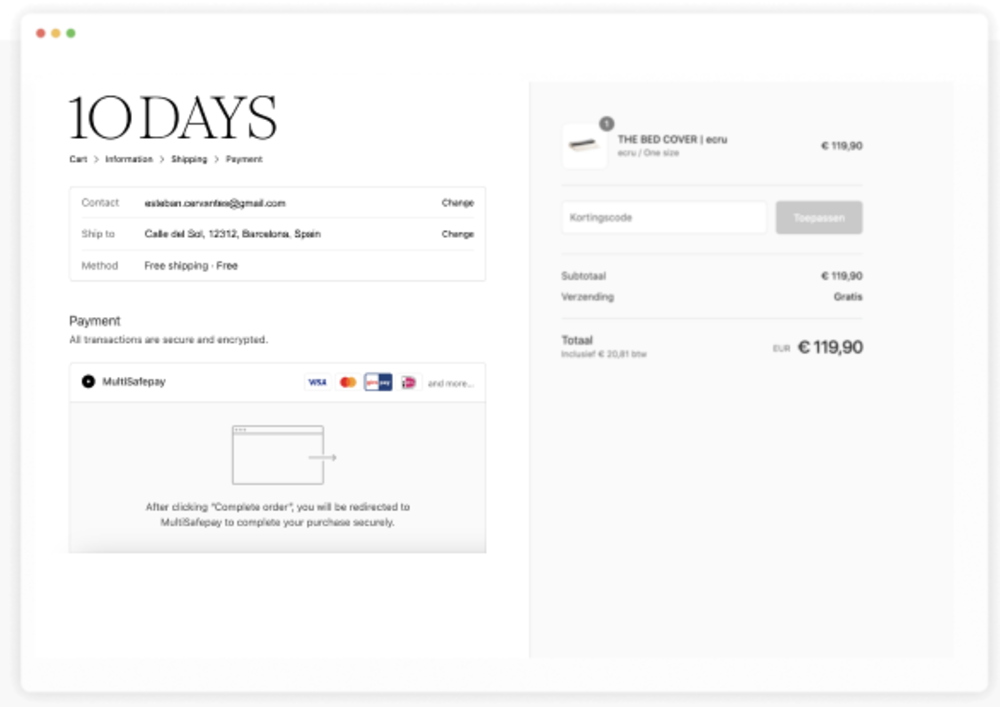 With a flexible platform such as Shopify, most users are looking for a reliable payment integration.

Our plugin gives users access to every payment method they need, keeps things simple, and offers them the refined reporting and reconciliation features MultiSafepay is known for."
MultiSafepay Dashboard and APP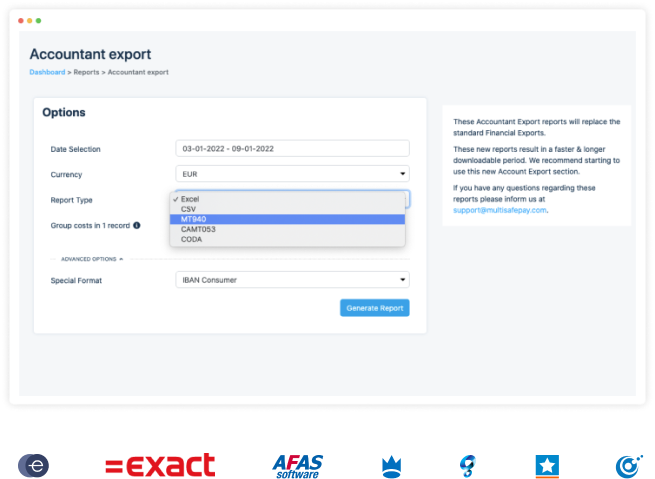 As a MultiSafepay merchant, you will get direct access to the MultiSafepay app and dashboard. This will give you instant access to your online transactions anywhere, anytime from now on, and a better picture of your business.
Link your transactions to your accounting application
Easily export your transactions to popular accounting programs such as Exact, King, AFAS or SnelStart in CODA, MT940 or CAMT053.
Get insight into your transactions
Our dashboard gives you comprehensive insights and data on how your business is developing. Look at your year-on-year reports and get a clear picture of your business at a glance.
F.A.Q.
How can I install the plugin for Shopify?
How can I update the plugin for Shopify?
Seamless creditcard payments
One-click payments
Accept local and international payment methods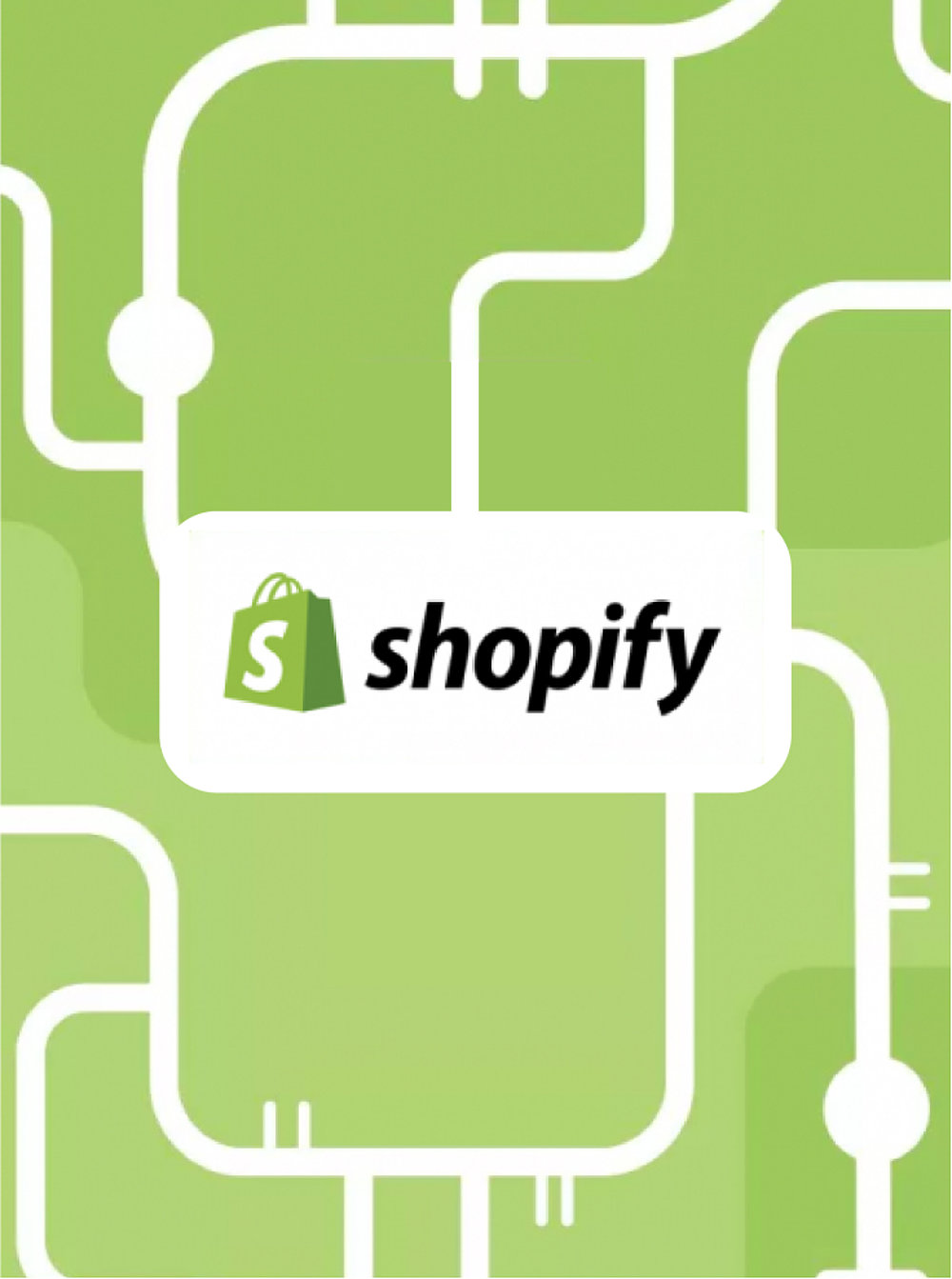 Shopify is an excellent ecommerce platform that is easy to use and very user-friendly. The platform has everything you need to set up and run a successful online store
The right tools
Customer acquisition is just the beginning. Increase your conversion rate with our payment features such as Second Chance, one-click payments, and embedded checkout solutions.
Carefree payments
As a collecting Payment Service Provider, you can rest easy knowing we will take care of the entire payment process. From the agreements to the technical details, to the payment collections - we've got you covered.
Dedicated partnership
Our account managers are always available to help you. Through a pro-active approach, we believe that we can help each other succeed. By being inquisitive and solving problems, we'll remove barriers for you.