UrbanBiker & MultiSafepay: the perfect checkout for an international success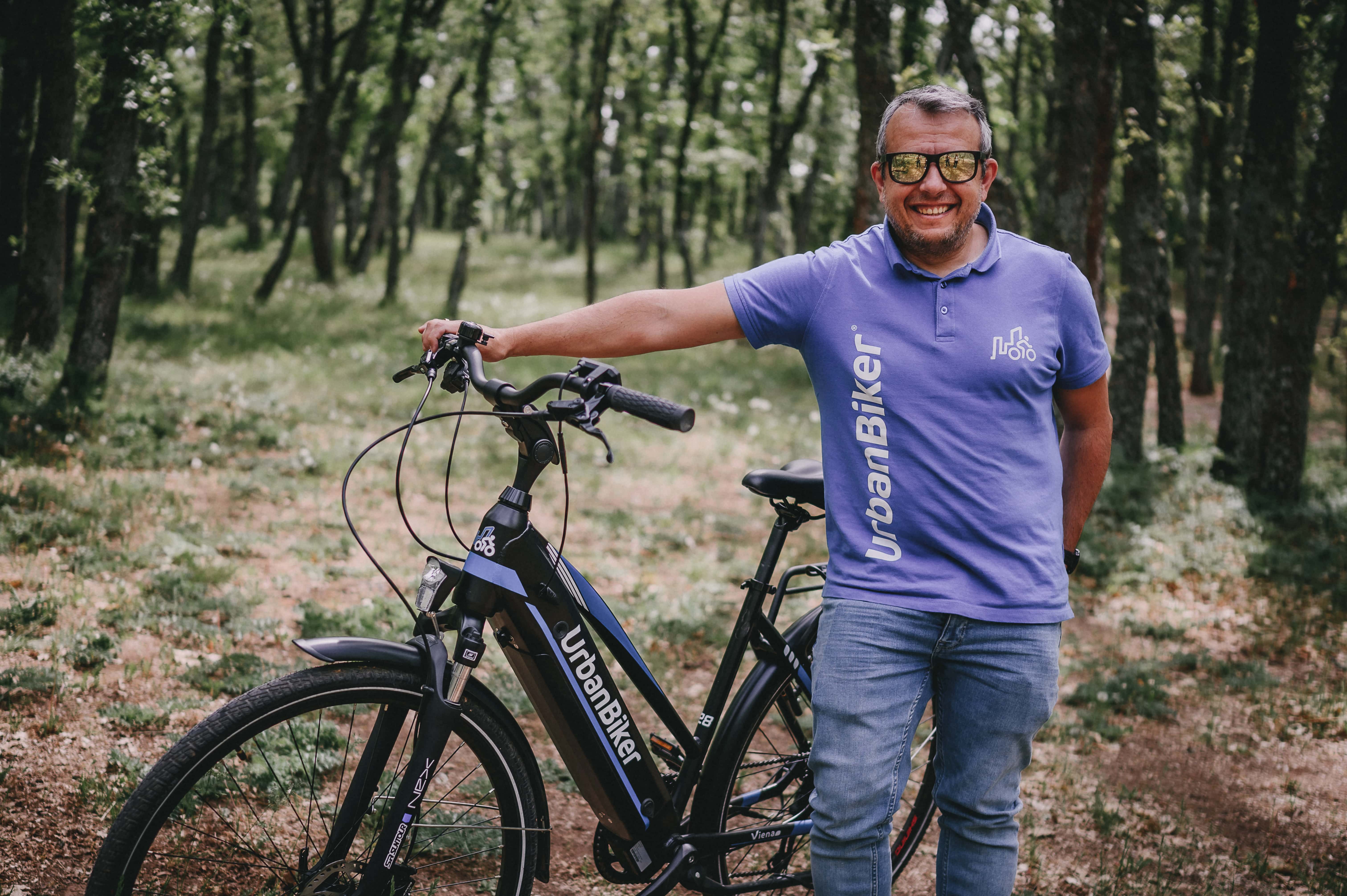 MultiSafepay - Jorge, how did the idea for UrbanBiker come about, and why sustainable mobility?
Jorge Cabal - Raúl and Javier, the co-founders, wanted to start a business for some time, but not just any business. They wanted it to be in a niche market, done professionally, and with a future in the medium and long term- which is ultimately the most challenging part.
Raúl had spent a year living in Vietnam, one of the countries with the world's highest number of bicycles per capita. Moreover, there's a mix of traditional bikes, electric, and mopeds.
They saw it as something feasible to succeed in the Western market, so in 2011, they opened the physical store in León.
MultiSafepay - UrbanBiker keeps growing. You operate in the B2B and B2C sectors, selling wholesale and retail, and last year you opened an 18,000 m² facility in León with excellent logistics. How was the transition from physical sales to online sales?
Jorge Cabal - One of the key successes in setting up the business was creating the UrbanBiker brand. Both the store and the bicycles were marketed under our own brand.
During the first six years, bikes were manufactured entirely in Asia. We contacted providers to produce them with certain specifications, and then they were imported and sold through other stores in León - pure B2B, but always under our own image and brand.
In 2017, we took a major step in the B2C segment by selling online. Neither Raúl nor Javier initially believed that electric bikes could be sold online. Bikes require extensive logistics, oversized packages, high ticket prices, after-sales service, etc.
However, in 2017, they saw some positive data from German competitors and decided to test selling bikes online in the French market to protect the B2B distribution we had in Spain.
In the first year, we sold online just one bike. So, in 2018, they started exploring other sales channels, such as Amazon France, where all the bike stock was sold in a short time.
That's the beauty of Amazon. It's a platform where the commissions are high, but you gain a lot of visibility, and it serves as a springboard.
In 2017, we made the transition to online sales. Neither Raúl nor Javier initially believed that an electric bike could be sold online. However, after seeing some data, we tested by opening on the French market.
MultiSafepay - What do you think has been UrbanBiker's greatest challenge that you have overcome?
Jorge Cabal - Selling electric bikes online is already a challenge because it involves sales and logistics but also the after-sales service. It's complicated to sustain in the market, but the solution certainly doesn't involve reducing logistics costs.
Losing a low-value package differs from losing an electric bike, which has a much higher price tag.
We have tried working with many transport agencies and have always chosen the best ones for our peace of mind, and our customer's care.
In the case of Switzerland and Germany, we have rented warehouses from a company that also takes care of delivering the bikes to customers. It's the perfect partnership with excellent results.
Logistics is a significant challenge, so it must be wholly effective, saving us from many problems and additional costs. From León, the bikes go to Irun, Irun to Toulouse, and then to the final destination. This process involves trucking in and out, possibly damaging the boxes, causing problems upon delivery and after the returns...
It's better to be at ease with distributors who do their job well, even if it means paying more.
MultiSafepay - Jorge, you mentioned earlier that you are now manufacturers. What led you to take this step? It's an essential and risky decision.
Jorge Cabal - The issue arose in 2018 when Europe implemented the antidumping, a tax to protect itself from low-cost imports, and imposed a 60% antidumping duty on the product's price.
Therefore, it was no longer worthwhile to manufacture there. UrbanBiker considered buying just the materials and manufacturing the bikes in Spain instead.
That's when we became manufacturers. In 2019, with our manufacturing capabilities and seeing that online sales were possible, we entered the German market, and that's when sales were multiplied by ten. We sold 40 bikes in 2018 and 400 in 2019.
We went into The Netherlands and Belgium later, in 2021. They are cycling markets par excellence, but we find more competition as well since they are smaller countries with greater accessibility to physical stores.
In 2022, we entered the Swiss market, and it's already ahead of The Netherlands in sales. The reason is that Switzerland is less bike-centric, faces less competition, and is outside the EU. Selling within the EU is easy. There are no borders, and until you invoice thousands of euros, you can pay all your taxes in Spain. In Switzerland, there is less competition because people don't get involved.
In 2018, antidumping measures were implemented, and Europe added a 60% surcharge to the product's price. Importing bikes from Asia was no longer viable, so we decided to purchase materials there and start manufacturing them in Spain.
MultiSafepay - In your opinion, what has been your greatest success in international expansion?
Jorge Cabal - When we open a new market, we first create a different website per country. In the international market, our own marketplace is Ebikestock.nl / .fr / .de, for three essential reasons:
Firstly, having different websites for each country allows us to have different strategies and prices. If you have a single website, even if it's in different languages, by law, you cannot sell the same product at different prices, and that's a hassle because trading in the Netherlands is different from selling in Germany or Switzerland.
Also, we sell in marketplaces. Let me explain it with an example: If a user wants to buy a Samsung TV, they generally don't go to Samsung's website. Usually, they go to MediaMarkt, etc. Customers feel safer buying from a place where they can make claims rather than buying directly from the manufacturer.
Furthermore, having a website for each country allows us not only to have it in the native language but also with a different layout because French users, for example, are different from German users, so the web design also varies.
France usually prefers flea market-type websites, while in Germany, websites need to be much cleaner.
MultiSafepay - Jorge, how did you become acquainted with MultiSafepay?
Jorge Cabal - Well, here in León, there is an ecommerce association called Alece, and we gather every quarter to discuss various topics. León has little industry but a significant focus on online ecommerce.
A partner spoke to us about MultiSafepay as a specialist in payment solutions, and we started to investigate.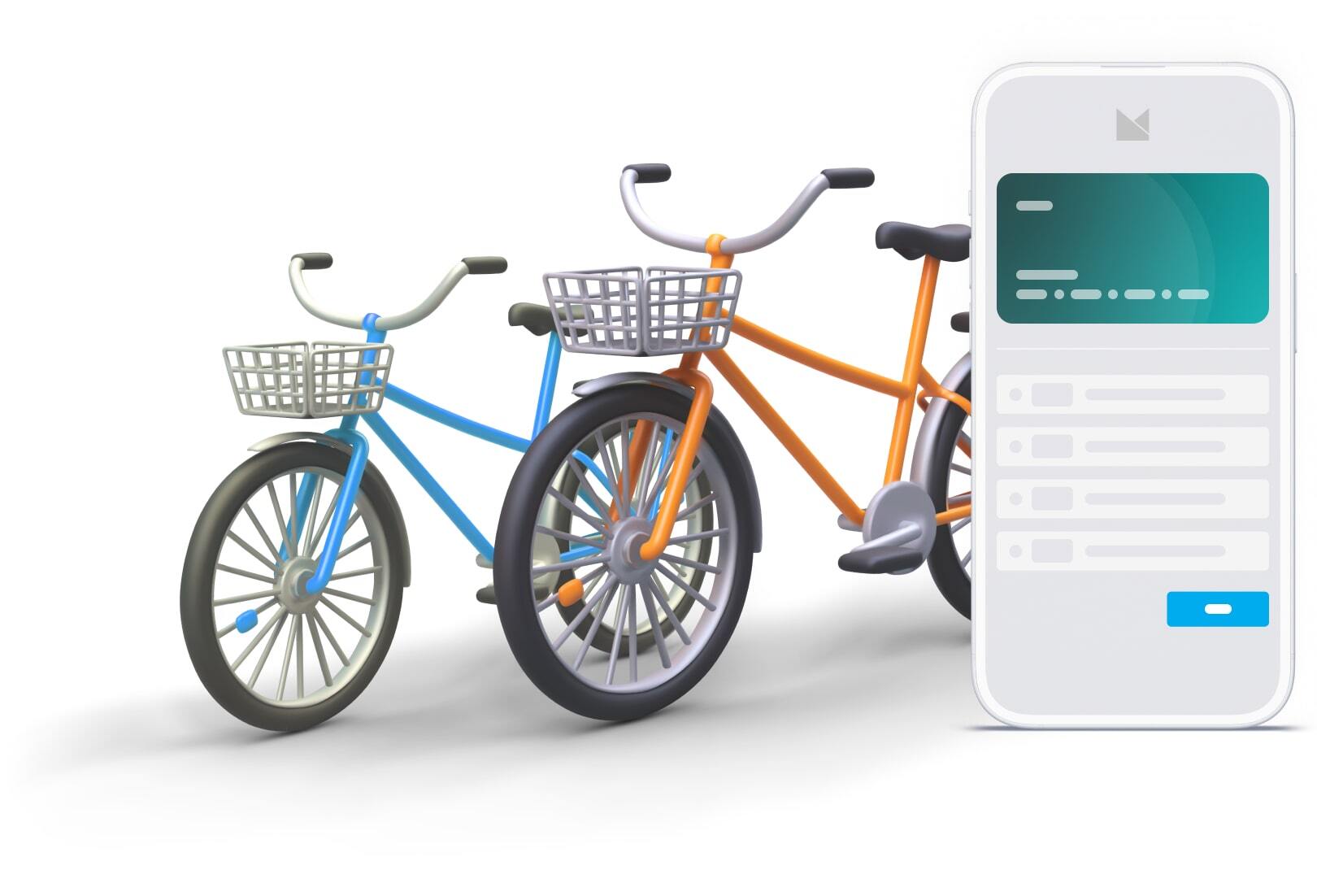 MultiSafepay - Why did you decide to change your payment provider?
Jorge Cabal - We were using Redsys and had PayPal and bank transfers, but when we entered The Netherlands, we had to integrate iDEAL as a payment method because otherwise, we wouldn't be able to sell. So, we incorporated another PSP for that, but it wasn't easy having everything separate, and it generated a lot of extra work for us.
Payments went even to different accounts with Redsys. It was a mess, and reconciling payments was a nightmare. It was a very laborious task for us: checking today's orders separately in each account, to see if payments were received or not... You can imagine.
So, we decided to make a change.
MultiSafepay - Why did you choose MultiSafepay as your PSP? What were the strengths that drove you to this decision?
Jorge Cabal - MultiSafepay's strengths were the solutions to the problems I just mentioned.
We were clear that if we wanted to be close to customers in different countries, we also had to offer the most popular and accepted payment methods in each destination country.
MultiSafepay allowed us to adapt the checkout to each country's favorite payment methods, automatically displaying them in order of preference. This way, customers feel more comfortable because they are using the payment methods they trust.
It's about making purchases as easy as possible for them in the end.
But that's not all. The fact that with MultiSafepay we can control all payments by country and in multiple currencies from a single control panel was vital.
In international business like ours, this is a crucial aspect because it saves us a lot of work in management. It's more straightforward when you have a single ecommerce store, but things get more complicated when you have six like us, and multi-currency.
Another key point was studying the fees and payments. I took charge of this task, and that's when I contacted Manuel Mesa, Head of Sales at MultiSafepay Spain, to explore our alternatives with different payment methods in each country and the associated fees.
With MultiSafepay, we can adapt the checkout to each country's favorite payment methods, displaying them in order of preference. This makes customers more comfortable because they are familiar with and trust those payment methods. Also, controlling everything from a single control panel saves us a lot of work and resources.
MultiSafepay - How would you describe the integration process with MultiSafepay, Jorge? Since your CMS is WooCommerce, and as you mentioned earlier, you were using different PSPs.
Jorge Cabal - The integration went smoothly. We indeed approached it in phases. First, we integrated Germany, one of the most important markets, and once we saw that everything was working well, we expanded to other channels.
We have received a lot of help from MultiSafepay when configuring WooCommerce because this integration comes with many options, and there were some that we would only have been able to integrate with assistance.
We encountered some issues initially with specific payment methods (not working in certain countries), but it was due to configuration, and we also received help.
MultiSafepay's after-salesservice was excellent. You are always very involved.
There are companies where everything goes smoothly during the sales process, but the after-sales service, which is just as important, is much more deficient.
You must be careful in the after-sale because you risk customer loyalty, commitment, and trust. It needs to be handled carefully.
MultiSafepay's after-sale service is excellent. You are always very involved.
MultiSafepay - We read in C. De Comunicación that in 2022, you had sales expectations of around 7 million, and 80% would be international. Now that we're in 2023, have your projections been met?
Jorge Cabal - Yes, we met the projections for both manufactured bikes and bikes sold.
2021 was our best year, so if the expectations for 2022 were partially fulfilled, it would be easy to reach our goals. And that's what happened. We closed 2022 with sales exceeding 7 million, with 80% coming from outside of Spain.
In Spain, we also established several distributors in 2022 and conducted significant campaigns, especially in Castilla y León, Galicia, and Asturias, where we had little representation. These actions also helped us achieve our projected numbers.
MultiSafepay - Do you think MultiSafepay has helped you to achieve this 7-million revenue in any way?
Jorge Cabal - Undoubtedly. We can't determine the exact percentage, but the improvement with MultiSafepay is undeniable since we centralized everything with MultiSafepay. It has helped us a lot by saving us time and resources.
As I mentioned earlier, in the Netherlands, almost 90% of sales are made through iDEAL. So, if you want to sell in the Netherlands, iDEAL be in your checkout almost as the primary payment method and it's the same with the numerous payment methods that MultiSafepay is offering for the different markets (Paypal, Sofort, Bancontact etc.)
One handicap of offering multiple payment methods is that each one entails its own delays in payment, costs, fees, and elements such as refunds, chargebacks, and cancellations. The difficulty lies in accounting for these elements concerning the actual net payment.
MultiSafepay provides detailed reports tailored to all the information requirements to simplify the reconciliation process. This means we can control and understand payment flows, helping us to optimize our financial management and make informed decisions.
In addition, another great advantage is the status of the bank transfers changes automatically to "payment completed" when the payment is made, receiving all the information about the order that has also been paid.
The reconciliation is easier and faster. You no longer must check your bank account whenever you want to see if the money has arrived.
Another great MultiSafepay advantage is bank transfer status automation, making the reconciliation process easier and faster. So, since we centralized all payment management with MultiSafepay, the improvement is undeniable and helped us achieve our revenue goals for 2022.
MultiSafepay - Spain, France, Germany, the Netherlands, Belgium, Switzerland... Are UrbanBiker's next steps still focused on internationalization?
Jorge Cabal - Yes, indeed. The more internationalization you have, the less exposed you are to any crisis that may arise.
This year, we have noticed that Germany, one of our main markets, is in recession. So, imagine if we had yet to expand our market and had only focused on Germany. We would have had problems.
In fact, we have entered the Italian market this year, and we will probably open another country before the year ends. Most likely the UK, even though we left due to Brexit, we want to return.
We already have the experience of working outside the EU with Switzerland for one year, and we did it very well, so we want to take that success to the UK and probably Ireland and then expand further in Europe, including Eastern Europe with Poland and the Czech Republic, as well as the Nordic countries above The Netherlands.
MultiSafepay - So many plans! Internationalization is truly exciting... and finally, what advice would you give someone wanting to start an online business?
Jorge Cabal - I would give them the three points that I consider most important when starting a business:
First, creating your own brand is crucial because it's tough to compete online nowadays, especially in our globalized market. So, differentiating yourself and being recognized through your brand is essential.
Second, internationalize your business. It doesn't matter if you sell something online in Toledo, Toulouse, or Berlin. It's different when you want to sell outside the EU, but within the EU, it's straightforward. So, internationalization is essential.
And third, which is an important and differentiating factor, is handling as many in-house processes as possible. It may involve slightly higher costs but brings greater involvement, speed, and agility in changing strategies.
There are times when you need quick actions and sudden changes. Imagine having everything outsourced to different agencies. It's impossible to be aligned; in the end, it consumes time, effort, and resources.
Regarding online selling, the three most important factors are creating your own brand to differentiate yourself, internationalizing your business, and handling as many in-house processes as possible for quicker decision-making and execution.
MultiSafepay - Well, that's all, Jorge. Thank you so much for your time and for sharing all this valuable information.
Jorge Cabal - My pleasure. Thank you.

---
Centralize your payment management and easily scale your checkout
Today, the online commerce environment is moving faster and faster. So, having solutions that streamline and simplify all operations is key. Managing all your payments from one dashboard and having an ordered checkout by markets are simple actions that can bring you many benefits.
If you also want to improve your payment management in a smooth and hassle-free way, contact us and we will guide you on the best solutions.
I want to improve my payment flow