Customer friendly. Personalized service. Direct delivery.
Increase customer trust and stimulate sales with Pay after Delivery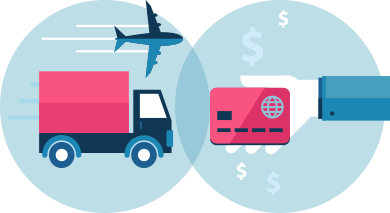 Reach a New Audience
First time shoppers are more likely to purchase through your website if you offer a BNPL option such as Pay after Delivery. Increase trust and consumer satisfaction.

Direct Delivery
Guaranteed payments ensure that you can ship your products immediately. Ensuring punctual delivery for your consumers.

Protected Payments
MultiSafepay guarantees your payment, ensuring that you receive what's due - whether your consumer pays or not.
The risk is completely ours.

Promote repeat purchases
Facilitate repeat purchases through an easy to use, low threshold method of paying.
Allowing you the chance to prove that your webshop is one to trust and come back to.

Raise your order value
BNPL enhances your consumers purchasing power. Data shows an increase in A.O.V. after offering Pay after Delivery.

Boost your conversion
Pay after Delivery provides your consumers with an easily accessible way of paying.
Promote one-click checkouts
---

34%
of consumers want to see, feel and try a product before buying it

21%
of consumers chose to pay using a BNPL method

40%
of millennials say they use a BNPL service regularly
---
Instant Connection
Pay after Delivery is our very own, in-house developed 'receive first, pay later' product and is therefore integrated in our gateway. What benefit does that have for you?
Use one of our free plugins, the JSON API, or an existing hosted solution to connect directly. Through our professionally developed integration options you could offer the Pay after Delivery payment option to your customers by the end of the day!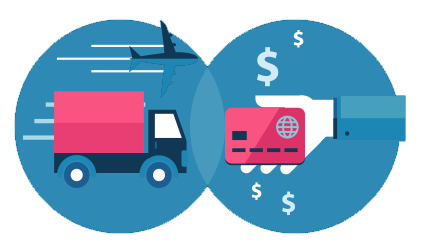 Easy mobile payment
Mobile payments have been growing steadily over the past years. One of the most significant deciding factors in mobile purchases? Ease of use.
Offering our Pay after Delivery provides your consumers with a payment method that requires only the basic information and is completed in a matter of seconds.
Give your consumers what they want
Buy-now pay-later is one of the major trends of 2020, and will continue to grow as one of the major methods of paying.
Simple checkouts, guaranteed payments, less chance of returns and no interest. Pay after Delivery is the ideal method of paying, for consumers and merchants alike.
Trust is everything
In the current market, consumers value trust above everything else. By offering them a chance to feel and see their products before paying, you put your trust in them. Statistics show they will reward that trust - a majority of consumers paying through Pay after Delivery returns to the webshop for another purchase.
---
What our merchants say about Pay after Delivery
"We've been using Pay after Delivery for years now, one of the best things is the constant development and improvements MultiSafepay applies to it. My consumers have told me that it's an extremely easy-to-use method of paying. I've also noticed an increase in my conversion and it's very low maintenance for me."
"I've noticed that our customers really value the option to pay for their order after their delivery. Our conversion has increased significantly. Also, the technical support by MultiSafepay has been excellent and without any issues whatsoever."
---
Affordable costs
Cut costs with our competitive pricing. Contact us for a free quote and discover just how much you can save.
Need a team member to help set up your account?
Call us at +34 911 230 486
---
Looking for more information?