MultiSafepay
PrestaShop 1.7 plugin
Easily accept payments through our custom-built PrestaShop 1.7 plugin. Over 35 payment methods through one contract.
Simplify your payments and elevate your PrestaShop 1.7 checkout
Looking to accept and process payments swiftly in your PrestaShop 1.7 webshop? Our PCI-compliant checkout ensures that your consumers can use the payment methods they prefer and is easy to set up for you.

Through MultiSafepay, you can easily accept a variety of payment methods, such as local payment methods like iDeal or Bancontact, but also popular international methods, like Apple Pay, PayPal, or Alipay.
After signing up, you can accept payments in a matter of minutes.

Enjoy a pricing model that matches your business, the latest conversion enhancing features, and extensive reporting and invoicing tools.

Download our free MultiSafepay PrestaShop 1.7 plugin and get started right away.
Free app, no startup or monthly costs

Access the MultiSafepay Dashboard and MultiSafepay app for free

Style your communications to match your branding

Flexible reporting integrations and features

In-house risk and fraud monitoring

Accept and process payments in various currencies through our multi-currency feature
Win back lost customers
Through our Second Chance emails, you'll be able to recapture the attention of shoppers who've left your website, and recover lost revenue easily. Our fully styleable emails will prompt your customers to return to your website and finish their purchase.
Integrate credit card payments with our payment component
What's the best way to keep your customers engaged? Keep them on your website. Our payment components incorporates the payment fields into your checkout, creating a streamlined payment experience for your customers.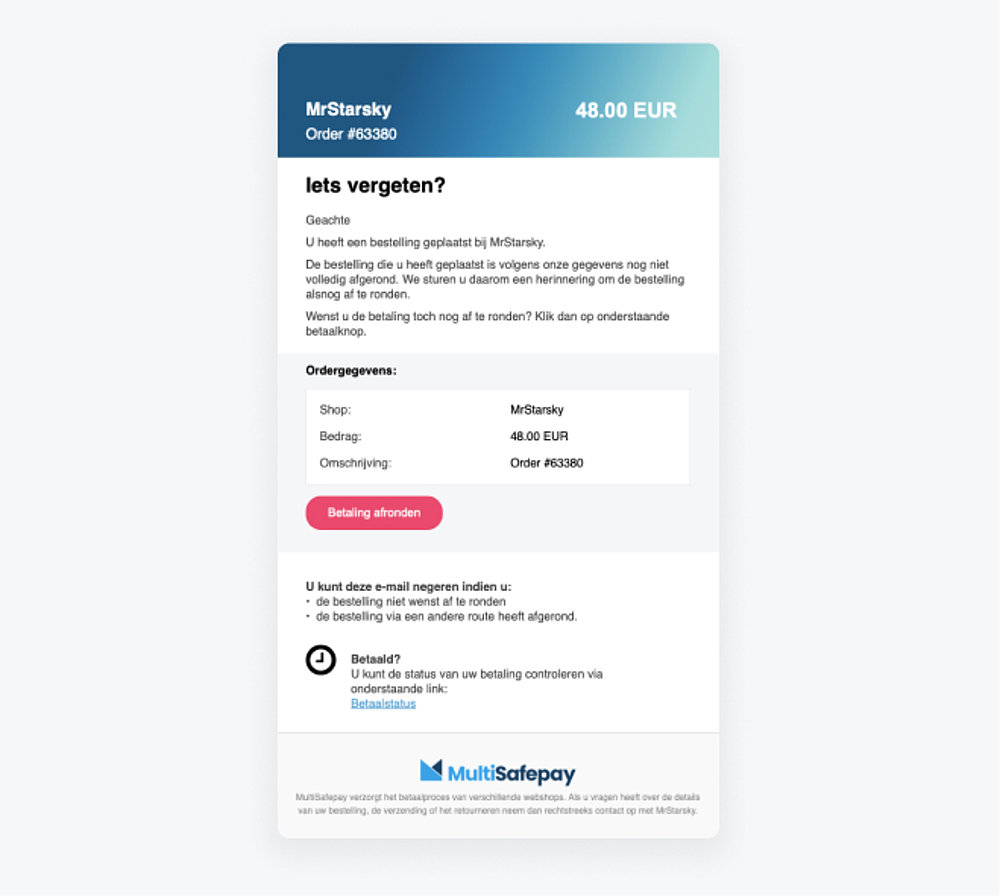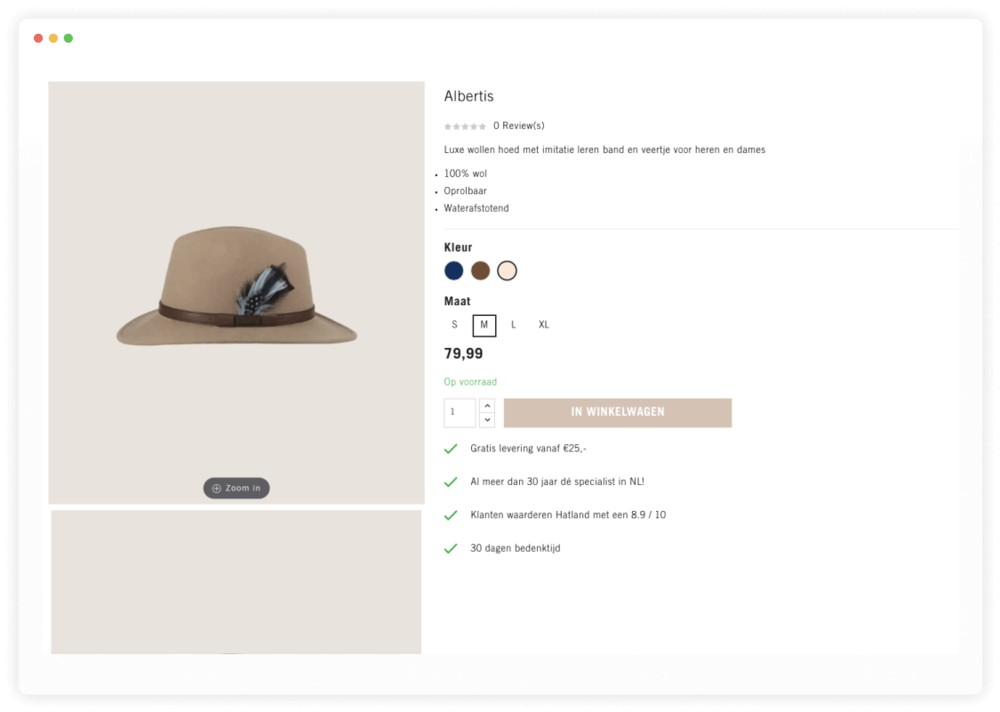 Through tokenization, we create a swift, one-click purchases for your customers during their next visit(s)
or, if permission has been granted, can be used for transactions initiated by you (such as topping up balances or monthly subscriptions).
MultiSafepay Dashboard and APP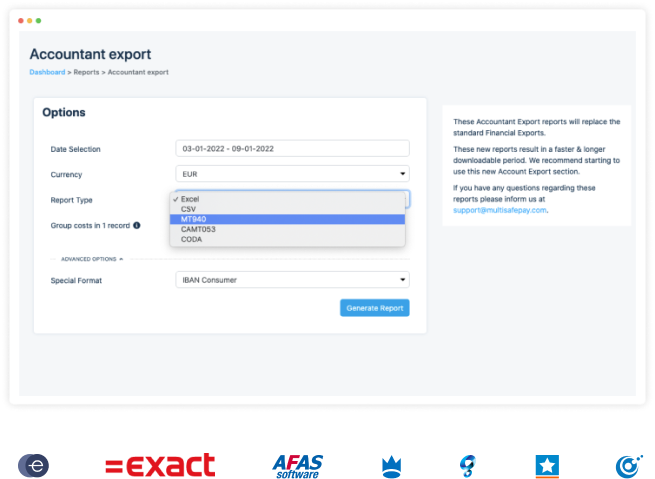 As a MultiSafepay merchant, you will get direct access to the MultiSafepay app and dashboard. This will give you instant access to your online transactions anywhere, anytime from now on, and a better picture of your business.
Link your transactions to your accounting application
Easily export your transactions to popular accounting programs such as Exact, King, AFAS or SnelStart in CODA, MT940 or CAMT053.
Get insight into your transactions
Our dashboard gives you comprehensive insights and data on how your business is developing. Look at your year-on-year reports and get a clear picture of your business at a glance.
Accept local and international payment methods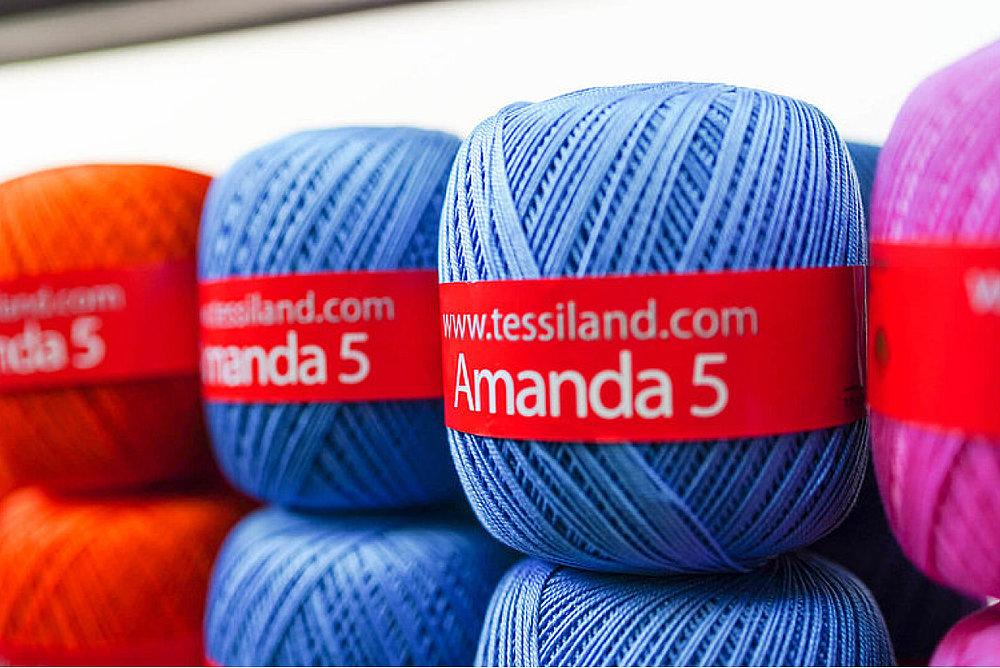 The strength of the cooperation with MultiSafepay is the human factor, combined with technical expertise and consistent service. For me, when I choose a supplier, I'm not buying a product or a service - I'm buying a partnership."
Giovanni Mustone
Marketing and Business Strategy Manager @ Tessiland
The right tools
Customer acquisition is just the beginning. Increase your conversion rate with our payment features such as Second Chance, one-click payments, and embedded checkout solutions.
Carefree payments
As a collecting Payment Service Provider, you can rest easy knowing we will take care of the entire payment process. From the agreements to the technical details, to the payment collections - we've got you covered.
Dedicated partnership
Our account managers are always available to help you. Through a pro-active approach, we believe that we can help each other succeed. By being inquisitive and solving problems, we'll remove barriers for you.