The European Commission recently published new proposals which should simplify current European VAT laws for e-commerce businesses. According to the…
19 Dec 2016
The number of Europeans who use a smart phone, tablet, or wearable for (online) payments has tripled this year. That is the conclusion of the 2016…
19 Dec 2016
We zijn er natuurlijk ontzettend trots op: MultiSafepay is genomineerd voor een Twinkle Award België in de categorie 'Payments'!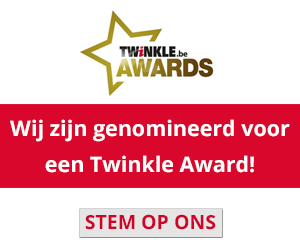 Op 1 december 2016…
15 Nov 2016
How to limit the number of abandoned carts in your online shop.
31 Oct 2016
Tips to make the most of this conversion increasing tool.
28 Oct 2016
Nog 70 dagen te gaan en dan is het Kerst. In de aanloop naar de feestdagen wilt u natuurlijk uw vaste klanten tegemoet komen, maar ook nieuwe klanten…
03 Oct 2016
Vicus E-Business Solutions is gespecialiseerd in o.a. e-commerce. Voor het familiebedrijf Divoza Horseworld hebben zij de implementatie van de Magento…
03 Oct 2016
Payment service provider MultiSafepay gaat de betaalmethoden uitbreiden met EPS(Electronic Payment Standard), om zich zo meer te richten op de…
23 Sep 2016
Online payments are on the rise in Italy. A recent report ("Digital Payments in Italy"), compiled by Maestro, PayPal, and a number of other major…
21 Sep 2016
The British people have spoken: the Brexit is happening, as we all know. Within the next few years, the UK will move away from the EU. It goes without…
26 Jul 2016