11/25/2015 Created by Kyara Hartong
It is already November and major holidays are coming up. Christmas trees are being decorated, and streets and stores are basking in warm Christmas lights and colors.

It is just as important to 'decorate' your online shop and get ready for the holidays, but a large number of online shops do not apply marketing strategies aimed at the holidays. This is a missed opportunity, because there is so much to gain. These helpful tips will help you get your online store ready for the holiday rush!
'Decorating' your online store according to the holiday
Your online shop should be inviting and styled according to the relevant holiday, e.g. by applying relevant colors, decorations, snowflakes, etc. Create page categories for each holiday, and prominently display suggestions and discounts. This will get your customers in the holiday spirit and will make them feel like they are in the right place, which will convince them to place an order.
Go the extra mile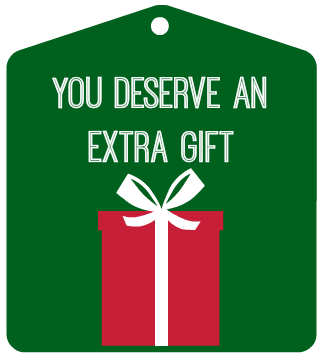 It's not just fun to buy presents, it's also nice to get presents. Give your customers a little gift upon purchasing a product, like a candy cane or a similar seasonal treat. Or offer customers a special discount on their next purchase. You could also offer free shipping during the holiday period. If you go the extra mile, you will stimulate customer loyalty and additional purchases.
Make the most of your customer database
If you are already in the habit of sending newsletters to your loyal customers, announce all your holiday specials. List gift suggestions, special discounts, and exclusive products. This will help you attract visitors.
Advertising on social med
ia
Paid advertising is an excellent way to draw new customers, but can also be costly. Consider paid advertising on social media; advertising fees start at just a few euros on Facebook and can help you reach thousands of potential buyers. To generate even more traffic, consider launching a special campaign on Facebook, e.g. a special prize for the best Christmas picture.
Reassure your customers
Many people find the holidays stressful: searching for the perfect gift, worrying about whether or not your order will be shipped on time, etc. Reassure your customers by sending order confirmations containing an expected shipping date and arrival date, and re-think your return policy by temporarily extending the period that people can return products. As a result, customers will feel more confident and will be more willing to complete a purchase.
Payment options
Last but not least, don't forget to think about payment options. Do you offer various payment methods in your online store? Prominently display preferred payment methods to show customers their options. This will increase customer trust and will result in more transactions. By paying attention to detail and applying some simple marketing strategies during the holidays you will increase the number of purchases in your online shop.
Would you like to know more about these tips or the payment methods that MultiSafepay has to offer? Feel free to contact one of our friendly advisors by calling +31 20 8500 502 or email them via [email protected].